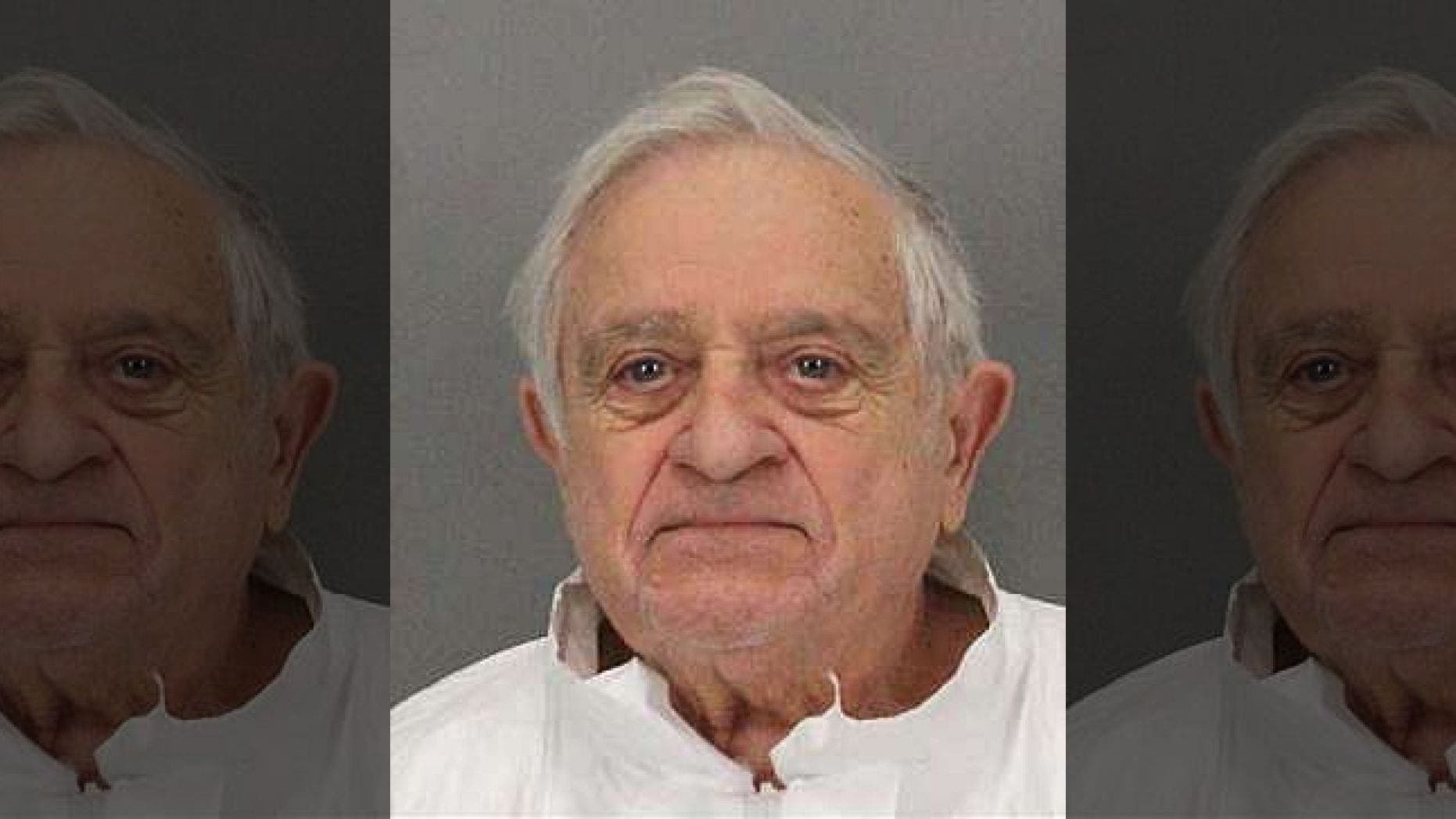 A 90-year-old California man was charged in the death of his stepdaughter after authorities said they found key evidence through the woman's Fitbit tying the man to her murder.
Anthony Vincent Aiello was arrested last Tuesday in the death of Karen Navarra, who was found dead inside her home in San Jose on Sept. 13, according to court records provided by Santa Clara County Office of the District Attorney. Navarra was discovered slumped in a wooden chair while clutching a kitchen knife in her right hand — leading authorities to initially believe she may have killed herself.
An autopsy later revealed Navarra's "suicide" was staged. She had "multiple deep and intrusive wounds" to her facial area and head that caused skull fractures, along with a "gaping" slit to her neck, according to court records. Authorities ruled the 67-year-old woman's death a homicide after finding she couldn't have self-inflicted the wounds, which were most likely caused by a small hatchet or ax.
MASKED GUNMAN TARGETING VICTIMS IN CHICAGO NEIGHBORHOOD, 2 MEN KILLED OVER 2 DAYS, POLICE SAY
Police interviewed Aiello and found his account of Sept. 8, the day Navarra died, didn't match up to evidence found on security footage.
Aiello claimed he went by his stepdaughter's house to drop off pizza and spotted her driving by his home later in the day. Security footage, however, showed Aiello's car parked at Navarra's house from 3:12-3:33 p.m. Navarra's car wasn't seen leaving the home, as Aiello had described.
Police also found a Fitbit Alta HR device on Navarra. Authorities contacted Fitbit to collect data from Navarra's device and discovered her heartbeat spiked at 3:20 p.m. and slowed down and stopped registering at 3:28 p.m. — the same time frame Aiello's vehicle was seen at Navarra's house.
Aiello attempted to provide an explanation for investigators' new discovery, saying he couldn't have been with his stepdaughter when she was killed because she had walked him to his vehicle, court records stated.
"He denied that he was present when she was killed and suggested that someone else might have been in the house," court records stated.
But authorities said they also located blood-stained clothes at Aiello's house — though he claimed the blood was from him frequently cutting himself.
Aiello was arrested on suspicion of murder last week and is being held without bond. He's expected back in court Thursday, KOAT reported. A potential motive wasn't immediately clear.
Source : Google