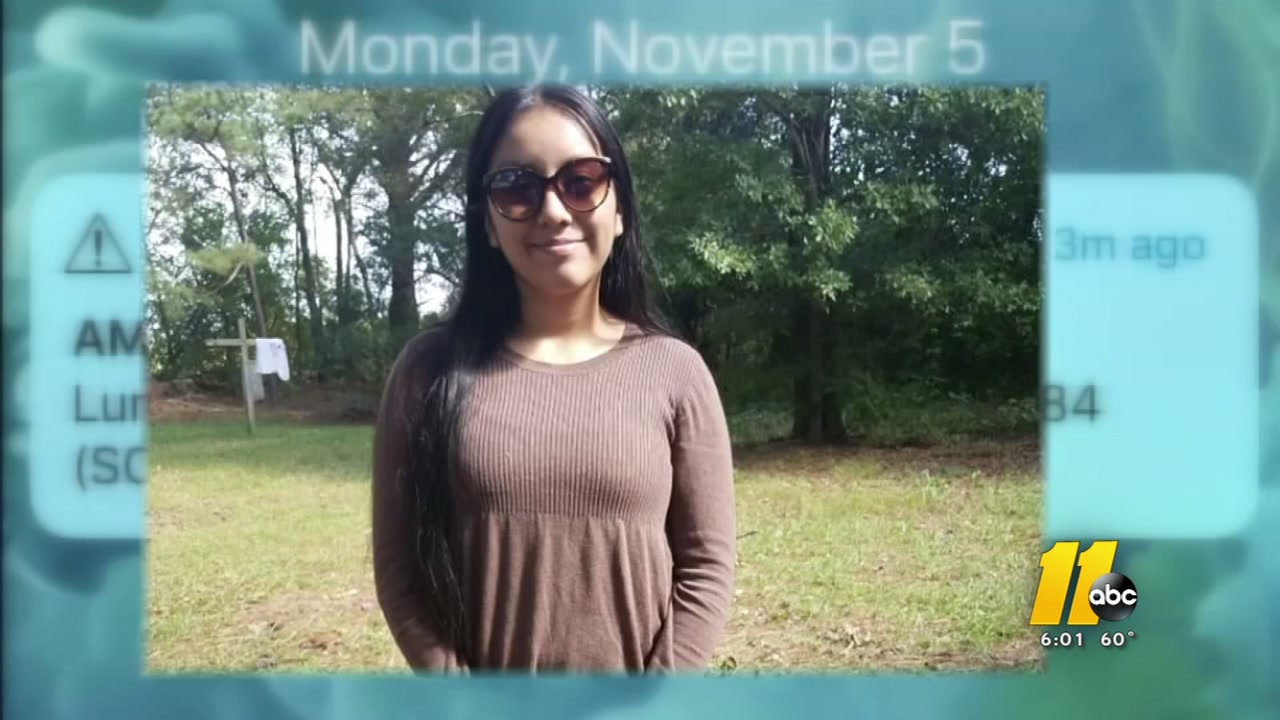 LUMBERTON, N.C. (WTVD) —
The green SUV stolen during the abduction of 13-year-old Hania Noelia Aguilar has been found, and now the FBI said it needs the public's help identifying a person seen walking on surveillance video near the kidnapping scene.
Stay on top of breaking news stories with the ABC11 News App
The video shows what appears to be a man wearing light colored shoes, a light-colored shirt, and a hoodie walking south on Lambeth Street, then turning left on Highway 41/Elizabethtown Road toward the Rosewood Mobile Home Park.
WATCH: FBI seeks to identify person walking near the kidnapping scene
Several vehicles were seen on the video driving by, and the FBI asks that anyone with any information contact the tip line at (910) 272-5871.
EXCLUSIVE: Hania's mother, Elsa Hernandez, talks to ABC11 (in Spanish)
"Return her to me because I miss her," Hania's mother, Elsa Hernandez, told ABC11 in an exclusive interview Thursday. "She's a very sweet, good girl."
Earlier, the FBI released surveillance video of the vehicle Wednesday.
Thursday morning, the vehicle was found off Quincey Drive in Lumberton after someone called 911 and said they saw the vehicle backed into the woods.
Hania and her abductor remain missing. There is a $15,000 reward being offered for information that leads to finding Aguilar.
Hania's family said they have no idea who could have taken her. FBI agents said Wednesday they had no reason to believe Aguilar knew her abductor.
She went missing around 7 a.m. Monday from her home in the 3200 block of Elizabethton Road. A man wearing all black and a yellow bandanna took her as she prepared to go to school.
Officials have also set up a special tip line for information related to her disappearance. Again, the tip line number is (910) 272-5871.
(Copyright ©2018 WTVD-TV. All Rights Reserved.)
Source : Google