Apple has prototyped at least one color version of its MagSafe Charger for iPhone, suggesting the company may one day release a new version of the device in additional color options beyond the standard silver model .

That's the claim made by the Twitter account @KosutamiSan. According to a collector of rare Apple products, the prototype information they obtained indicates that Apple intends to release its current MagSafe charger in a "colored version," similar to the MagSafe Charging 3 Charging cables it makes for on the MacBook Air.
Apple includes a color-matched MagSafe 3 charging cable in the box with the MacBook Air, but also makes them available for purchase separately in four MacBook Air colors: Space Grey, Silver, Midnight, and Starlight.
According to @KosutamiSan, Apple's prototyped colored MagSafe Charger for iPhone has more color saturation than MagSafe power cables. The collector shared the photo above of a Starlight-colored MagSafe puck as an example, while also saying that Apple has prototyped similar colored versions for an as-yet-unreleased horizontal stand-based model called "Magic Charger."
It's unclear if the prototype colored chargers were designed to match the yet-to-be-released iPhone colors but were never mass-produced. It is also not known if Apple intends to launch colored versions in the future, but the prototyping tidbit is interesting nonetheless, and there is a chance that Apple may release more types of its MagSafe charger to compete with those rival the new Qi2 market which is set to merge later this year.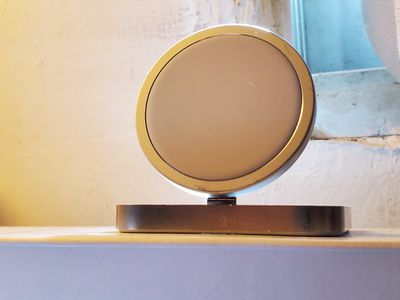 Apple is contributing to the new version of the Qi open standard and it will work similarly to MagSafe. As a result, Apple's upcoming iPhone 15 models are expected to support 15W wireless fast charging even when using non-Apple-certified third-party chargers, removing a major barrier for third-parties that wireless charger to compete with the company's MagSafe accessory.
The article has been updated to include additional details of the Magic Charger.
Famous Stories
Google I/O 2016: Assistant, Home, Allo, Duo, Android N, and More
Google is hosting its annual I/O developer keynote at the Shoreline Amphitheater in Mountain View, California today, announcing a slew of new products and services related to Android, search, messaging, home automation, and more. Google Assistant Google Assistant is described as a "conversational assistant" built into Google Now based on two-way dialog. The tool can be used, for example,…