The Biden administration has quietly revised its data analysis of the gas stove regulations it proposed earlier this year, showing they would produce less consumer savings than previously expected.
The Department of Energy (DOE) filed a notice of availability of data as part of its ongoing gas stove production this week, showing that Americans could save 30% less than it said they would under of the regulations when they were first proposed in February. The agency's new analysis showed that consumers could expect to save just 9 cents a month under the gas stove regulations.
"The DOE's newly released analysis revises down the potential energy savings from its original cooking product rulemaking proposal, showing that the savings are even less than DOE originally anticipated and are nearly negligible. -none," the Association of Home Appliance Manufacturers (AHAM), a leading industry group, said in a statement shared with Fox News Digital on Wednesday.
"The energy savings changes expected by DOE are primarily the result of DOE's recognition that currently available cooking products are more efficient than its earlier analysis assumed," the statement added.
BIDEN OFFICIALS EXPLORE SUPPLYING GAS STOVES EARLIER THAN PREVIOUSLY KNOWN, EMAILS SHOW
AHAM added that, while the DOE has revised down the expected savings that will come from its rulemaking, the agency is standing by its proposed standards that could be finalized in the coming months. The group also called on the DOE to "reconsider the extremely stringent levels" it proposed so that manufacturers can continue to provide quality products to consumers.
"Consumers still stand to lose features and access to many currently available gas cooking appliance models – in exchange for savings of just pennies per month – if the proposed standard goes into effect," AHAM continued.
BIDEN ADMIN STARTS IMPLEMENTING NATIONWIDE LIGHTBULB BANS, SETTING BACKLASH FROM GOP: 'LIBERAL FANTASIES'
On Feb. 1, DOE proposed the regulations, saying they would take effect in 2027 and save Americans up to $1.7 billion while curbing greenhouse gas emissions. However, the agency was immediately hit with criticism from industry groups such as AHAM, free market organizations, and both Republicans and Democrats.
In June, the House overwhelmingly passed the Save Our Gas Stoves Act, introduced by Rep. Debbie Lesko, R-Ariz., would block the Department of Energy from enforcing stricter conservation standards on stoves. The accompanying law led by Sen. Joe Manchin, DW.Va., is going through the Senate.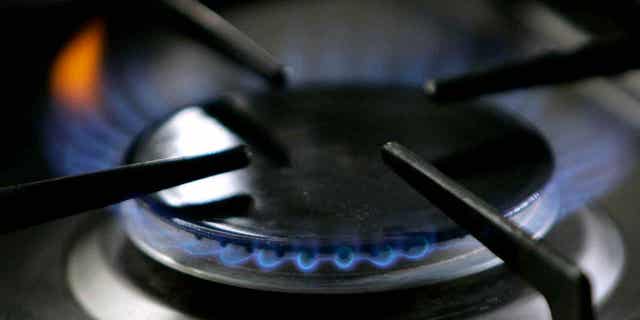 "The federal government has no business telling Americans how to cook their dinner. Unfortunately, the Department of Energy has chosen to step into America's kitchens with a proposed rule that would drive gas stoves," Manchin said on June 14.
"While I appreciate that these rules will only apply to new stoves, my view is that this is part of a broader, administrative regulatory effort to phase out fossil fuels," he continued.
Energy Secretary Jennifer Granholm has pushed back on criticism, who says he owns a gas stove and that the regulations will affect 50% of existing gas stove models. The DOE also argued that it is necessary to place such regulations under the Energy Policy and Conservation Act that mandate energy efficiency rules while not harming consumer choice.
CLICK HERE TO GET THE FOX NEWS APP
In comments filed with the DOE in April, a coalition of 18 energy and consumer advocacy organizations said the gas stove regulations harm consumer choice and eliminate product features consumers enjoy. .
"EPCA does not mandate a new energy conservation standard for cooking products, but permits one only if it benefits consumers. This is not the case here," the groups wrote. "The proposed rule will almost certainly compromise some of the features that gas stove users want, and all for the sake of saving an insignificant amount of energy."