FIRST ON FOX: Rep. Chris Smith, RN.J., sent a letter to the Biden White House imploring it to speak out against the genocide against Armenians in the Nagorno-Karabakh region and make it clear that the US will not "compromise" with Azerbaijan in the conflict.
"In light of the compelling and urgent testimony given, I respectfully urge you to immediately clarify that the United States does not permit, facilitate, or participate in negotiations regarding genocide, and to publicly inform Azerbaijan that unless it immediately to lift its blockade of Nagorno. -Karabakh, the US will act through the United Nations to refer the matter to the International Criminal Court for investigation and prosecution," Smith wrote to President Biden in a letter on Thursday.
The testimony cited by Smith is from Luis Moreno Ocampo, former chief prosecutor of the International Criminal Court, who testified before the bipartisan Tom Lantos Human Rights Commission, chaired by Smith, on Thursday.
Ocampo told the commission that "there are reasonable grounds to believe that Azerbaijan's blockade of the Lachin Corridor constitutes genocide" and that Azerbaijan's president, Ilham Aliyev, "voluntarily, knowingly, and willingly created these conditions calculated to destroy the 120,000 Armenians living in Nagorno-Karabakh."
BIDEN'S 'LAX' STANCE HAS CHRISTIAN GROUPS BEGGING CONGRESS TO COME UP.
In his letter, Smith expressed concern that Secretary of State Antony Blinken recently said there was "a need for a dialogue and compromise and the importance of building confidence between the parties."
"Mr. President, there is no doubt that this humanitarian crisis was planned, attempted, and imposed by President Ilham Aliyev, who rules Azerbaijan as a dictator. His record of human rights abuses is decades in the making while I met with him in Baku in 2013 and 2014 arguing then about his mistreatment and imprisonment of Azerbaijani human rights activists and abusive treatment of Armenian Christians," Smith wrote.
He continued, "Thus by encouraging 'compromise,' the Secretary appears to be facilitating Azerbaijan's use of genocide as a negotiating tactic. Negotiations may be necessary to resolve differences between Azerbaijan and the Armenians living in Nagorno-Karabakh, but genocide is an impossible abuse to ignore."
Nagorno-Karabakh is a region within Azerbaijan that is under the control of ethnic Armenian forces who were supported by the Armenian military in the separatist fighting that ended in 1994. Armenian forces also control large swathes of territory around the region.
FRACTURES IN BIDEN'S FOREIGN POLICY
Azerbaijan regained control of surrounding territory in a six-week war with Armenia in 2020. A Russian-brokered armistice that ended the war left the region's capital, Stepanakert, connected to Armenia only by a road known as the Lachin Corridor, where the Russian peacekeeping forces must ensure free movement.
However, for the past nine months, the road has been blocked by Azerbaijani forces in what they say is a move to prevent "arms smuggling."
Armenia says the blockade of the "Lachin corridor," known as "the road of life" by ethnic Armenians in Karabakh, has caused severe shortages of food, medicines and other essentials.
Azerbaijan says it has let the Red Cross evacuate people to Armenia for medical treatment and its own information shows there is no shortage of basic foodstuffs, but it is not allowing food and other supplies inside. some time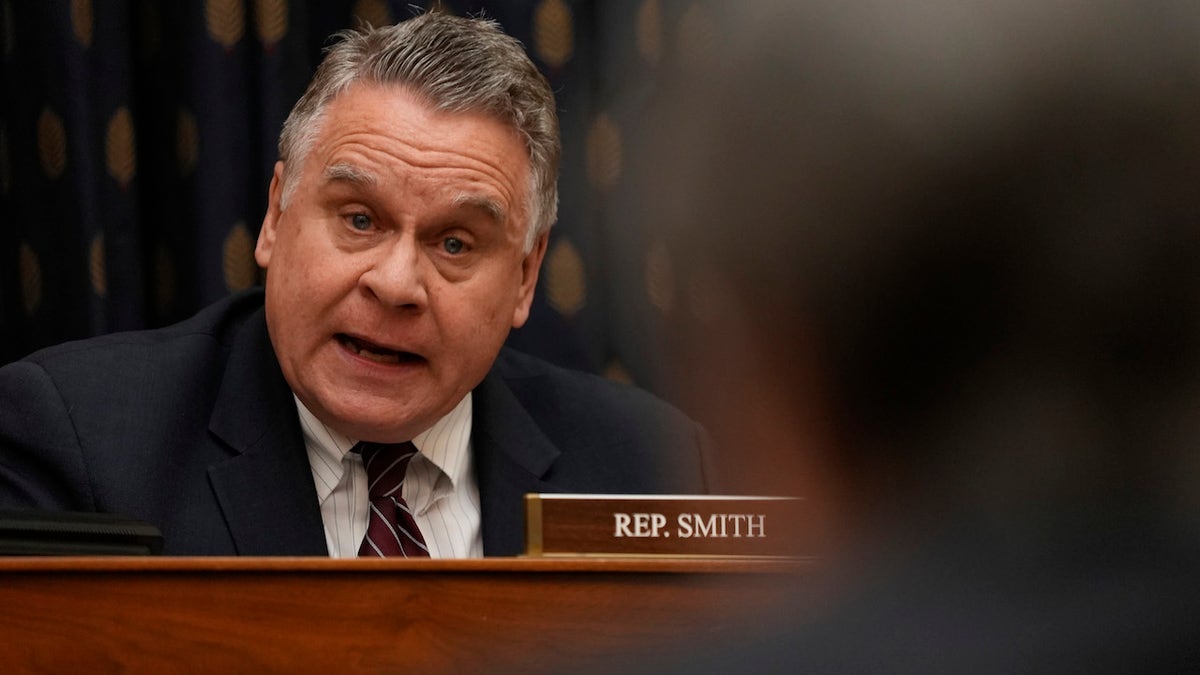 "The Biden Administration must wake up, recognize the absolutely grave responsibility it has, and focus on finding and implementing a humane solution," Smith said in a press release. "And this means that the blockade is lifted and the people continue to live in their ancient homeland – and are not subjected to violence and threats. This situation now is a three-alarm fire."
The White House directed Fox News Digital to a Released on August 31 from the State Department on the matter.
"We are deeply concerned about the deteriorating humanitarian conditions in Nagorno-Karabakh resulting from the ongoing blockade of food, medicine, and other goods essential to a dignified existence," the statement said.
"The United States has continued to work with the parties over the past several weeks to allow humanitarian aid to reach the population of Nagorno-Karabakh. We reiterate our call to immediately reopen the Lachin corridor to humanitarian, commercial, and traffic Additionally, officials from Baku and representatives from Stepanakert should meet without delay to agree on a way to deliver critical provisions to the men, women, and children of Nagorno-Karabakh — including additional supply routes — and continue discussions on all remaining issues. Basic humanitarian assistance must not be held hostage to political disagreements."
The Associated Press and Reuters contributed to this report.