A new bill pushed by the Senate's GOP leadership aims to expand Republicans' deregulation efforts by enabling small businesses to waive some federal rules that hinder their operations.
Introduced by Sen. Joni Ernst, R-Iowa, the top Republican on the Small Business Committee and chair of the Senate Republican Policy Committee, the Prove It Act of 2023 on Wednesday. He told Fox News Digital that he intends to bring it up with his Small Business counterpart, committee Chair Ben Cardin, D-Md.
"I'm actually going to sit down with Ben Cardin very soon, and we're going to talk about some of the pieces that we're going to be looking at this coming Congress," Ernst told reporters gathered in his office. "And I hope this is one of them."
The bill would give small businesses the power to flag federal policies for review that Congress has not set out in federal law. The burden is on the relevant agency to prove that the policy complies with existing federal law – if it fails to do so, the business in question will be exempt from complying with the rule.
WORLD EXPECTED TO LOSE MILLIONS OF JOBS – AND ESG IS PARTLY TO BLAME.
"Right now, a lot of federal agencies are just going to issue policies that are very harmful for our small businesses. So, this will allow them to push back against that," Ernst said.
As an example, he named President Joe Biden's Waters of the US legislation (WOTUS), which expands what waters and wetlands are under the government's purview of the Clean Water Act. Biden vetoed an attempt by Congress to override his WOTUS rule, and the Republican-led House of Representatives lacked enough votes to override the veto.
IBM TO PAUSE HIRING FOR SOME JOBS THAT MAY BE REPLACED BY AI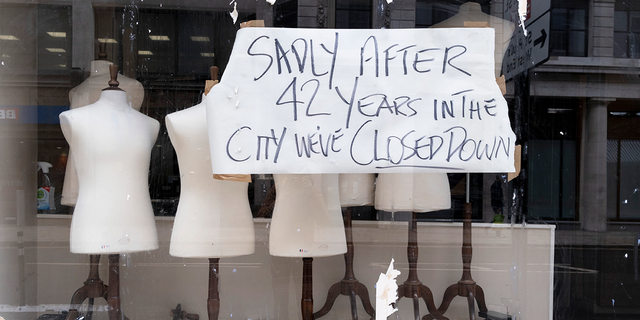 "It has negatively affected so many different businesses across the United States. However, small business owners have no opportunity to push back against that rule and show how it will negatively affect their bottom line as small business owners," Ernst said.
"Often, when we see federal regulation being pushed, they don't include small businesses as stakeholders in the discussions. They don't get their feedback. And so we're now giving them that voice."
ENTREPRENEUR WHO FLEES CA RIPS NEW PROGRESSIVE PUSH COULD FOLLOW HIM TO TEXAS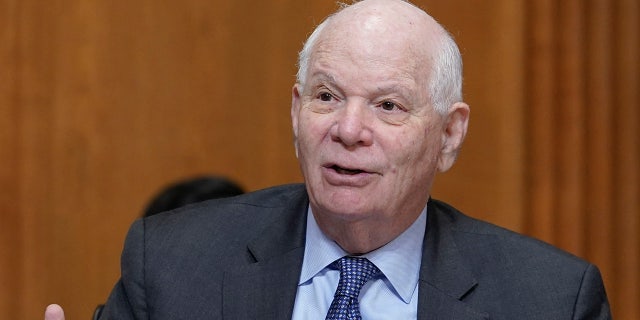 He argued that small businesses are particularly in need of protections, rather than larger corporations with more resources to handle additional government guardrails.
CLICK HERE TO GET THE FOX NEWS APP
"Sometimes it's OK for corporations, big entities, to get the cost of additional regulation. They have a lot of lawyers or people working on the administrative staff who can write all the reports, go to the federal government," said Ernst. "Small businesses, if you're a mom-and-pop shop, one or two people working in a business, you probably don't have lawyers at your beck and call. So, it's going to make a big difference."