FIRST ON FOX: The office of Florida Gov. Ron DeSantis is launching billboards in Illinois to encourage law enforcement officers in the state to "make the smart move" to Florida after Illinois approved allowing non-citizens to become officers and eliminating cash bail.
"Citizenship Matters. Law Enforcement Matters," say billboards in greater Chicago. "Make the Smart Move to Florida!"
The billboards provide a $5,000 signing bonus for out-of-state police officers who move to the Sunshine State as part of a law enforcement recruitment bonus payment program signed into law by the Republican governor in 2022.
FLORIDA SEES PUMP IN LAW ENFORCEMENT RECRUITING AS DEPARTMENTS NATIONWIDE STRUGGLE
In a statement, DeSantis cited moves in Illinois to allow some noncitizens to become police officers and the elimination of its cash bail system, policies rejected by the DeSantis administration.
"Florida strongly supports law enforcement and continues to implement commonsense criminal justice policies to keep our communities safe," said DeSantis, who is running for the 2024 Republican presidential nomination.
"We stand behind our citizen officers, and we give them the tools to succeed professionally and personally. Other states deputize non-citizens, enact policies that favor criminals over victims and trying to overtly or covertly defund the police, but not in Florida. I look forward to welcoming Illinois' men and women in blue to the state of law and order."
Illinois law to remove citizenship as a requirement to become a police officer will take effect in 2024 despite opposition from Republicans and some police groups.
The bill "provides that an individual who is not a citizen but is legally authorized to work in the United States under federal law is authorized to apply for the position of police officer, subject to all requirements and limitations, except for citizenship, where the applicants are the other subject."
It added that non-US citizens must obtain, carry, purchase or otherwise possess a firearm under federal law to apply for the job.
ILLINOIS CASH BAIL ELIMINATION BUILT ON 'OVERDRAMATIZATION' BY CITY LEADERS: FORMER POLICE CHIEF
Cash bail also expires Jan. 1 after the bill survived a legal challenge from county prosecutors and sheriffs who said the law was unconstitutional, diminished public safety and put law enforcement at risk. Gov said. JB Pritzker said the move would mean pretrial detention would be based on "the danger an individual poses to the community rather than by their ability to pay their way out of jail."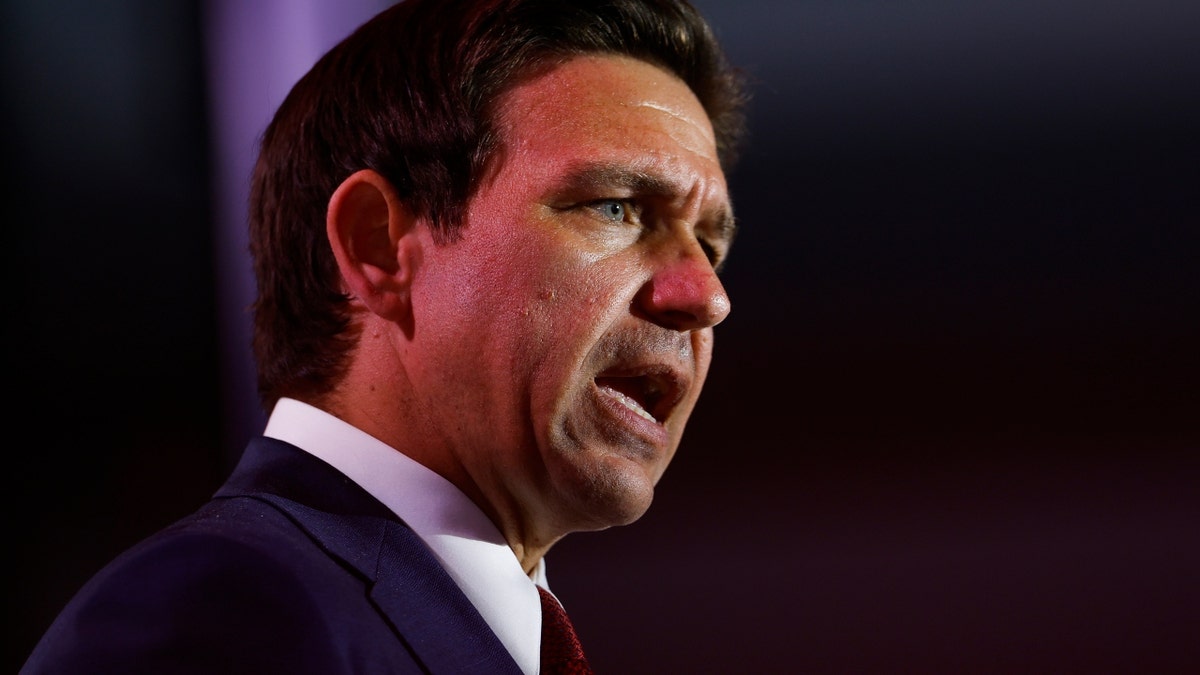 Florida's recruitment drive is bringing results to the state. More than 2,700 law enforcement recruits from 48 states have moved to Florida, according to DeSantis' office, including 230 from California, New York and Pennsylvania. At least 37 moved from Illinois.
CLICK HERE TO GET THE FOX NEWS APP
DeSantis also went on a pro-police tour of Democrat-run communities, including Fort Washington, Pennsylvania, a suburb of Philadelphia, and Elmhurst, Illinois, near Chicago.
"Anyone who's interested can come down," he said at the Chicago event. "If you want to be a part of our law enforcement community, just know the door is open."
Fox News' Matt Leach contributed to this report.