A Florida judge issued an order late Monday barring reporters from having cell phones or other electronic devices inside the courthouse for former President Donald Trump's arraignment on Tuesday.
Southern District of Florida Chief Judge Cecilia Altonaga ordered that all cell phones and electronic equipment for members of the press be prohibited inside the Wilkie D. Ferguson, Jr. US Courthouse in Miami.
Trump is scheduled to be arraigned on Tuesday on 37 charges related to the investigation by special counsel Jack Smith on the alleged mishandling of classified documents and alleged obstruction of justice.
Altonaga's order states that the US Marshals Service will inspect all electronic equipment as it is brought into the courthouse on Tuesday to "protect the Bench, the Bar, and the public from harm."
MARJORIE TAYLOR GREENE ANNOUNCING BILL TO REJECT SPECIAL COUNSEL JACK SMITH, DEFENDING TRUMP INVESTIGATION
Penalties for violating the order could include up to 30 days in jail, a $5,000 fine and/or a contempt of court penalty, the judge noted.
Smith argued in a 49-page indictment that Trump intended to take the classified material with him when he left the White House in January 2021.
TRUMP ARRIVED AT MIAMI HOTEL AHEAD OF ARRAIGMENT ON FEDERAL CHARGES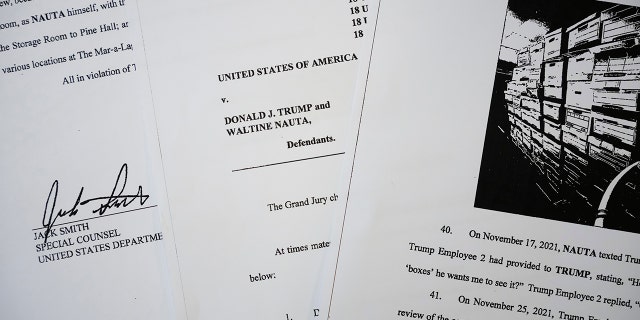 The former president claims he is the victim of a "political hit job" for the classified documents case.
"Republicans are treated very differently in the Justice Department than Democrats," Trump said at a GOP convention in Columbus, Georgia, over the weekend.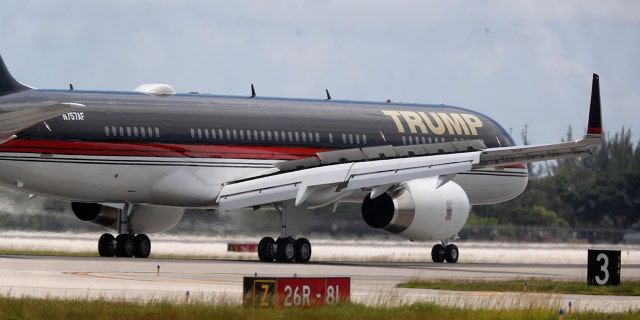 CLICK HERE TO GET THE FOX NEWS APP
Many Capitol Hill lawmakers and political commentators have weighed in on the severity of the arraignment and what it could mean for Trump's presidential campaign.
On Nov. 2022, Trump has announced he will launch a third presidential bid — setting up a potential rematch with President Biden — but a belief could potentially derail his hopes of regaining the White House.