Whistleblowers have emerged over the past few years to accuse the Biden administration of mishandling the federal investigation into Hunter Biden, politicizing federal law enforcement agencies and protecting evidence related to an alleged "criminal scheme." Joe Biden was involved as vice president.
Whistleblower protections are set forth in federal law, and federal law protects these disclosures.
The protocol is for a whistleblower to first go to an immediate supervisor or the supervisor in charge of the issue at hand.
If the whistleblower believes that contacting a supervisor may jeopardize his or her welfare or that supervisor is involved in any potential misconduct, the whistleblower may go directly to the agency's inspector general. From there, the inspector general can contact Congress as appropriate.
WHISTLEBLOWER SAYS HE'S 'WILLING TO BE HOMELESS TO FBI' TO TALK ABOUT ALLEGED WEAPONIZATION
Here's a breakdown of some of the whistleblowers in the administration:
IRS whistleblower
An IRS employee contacted Republicans and Democrats on the House and Senate Judiciary committees, the Senate Finance Committee and the House Ways and Means Committee last month alleging the Biden administration's mishandling of the federal investigation into Hunter Biden. This whistleblower reached out to the committees through his attorney, Mark Lytle.
The whistleblower also made protected disclosures within the IRS, the inspector general for tax administration at the Treasury Department and the Justice Department inspector general.
Lytle said his client's disclosures were "contrary to sworn testimony to Congress by a senior political appointee" and involved a "failure to mitigate a clear conflict of interest" in the Hunter Biden investigation.
IRS WHISTLEBLOWER LETTER ACCUSES DOJ of retaliation in HUNTER BIDEN PROBE
Reports suggested that "senior political appointee" could be a reference to Attorney General Merrick Garland and his testimony on Capitol Hill in March and last year in which he said that US Attorney for Delaware David Weiss could conduct of the Hunter Biden investigation independently.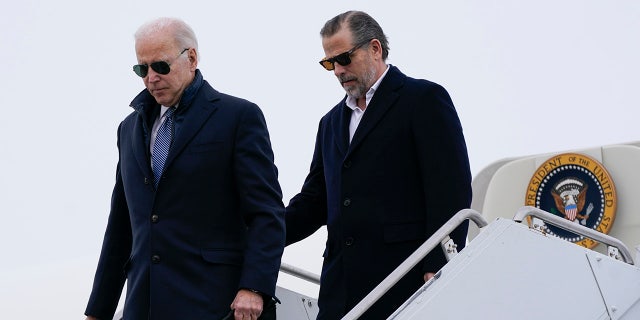 Lytle said his client has detailed examples of "preferential treatment and politics that improperly infect the decisions and protocols that career law enforcement professionals normally follow in similar circumstances when the subject is not politically connected."
Hunter Biden has been under federal investigation since 2018. The federal investigation into his "tax affairs" began amid the discovery of suspicious activity reports about funds from "China and others other foreign countries."
IRS WHISTLEBLOWER IS 'NOT A POLITICAL PERSON,' HAS DOCUMENTS TO SUPPORT HUNTER BIDEN'S ALLEGATIONS: ATTORNEY
In 2020, it was learned that the FBI had subpoenaed a laptop belonging to Hunter Biden during an ongoing money laundering investigation.
Hunter Biden confirmed the investigation into his "tax affairs" in December 2020 after his father was elected president. The investigation is being led by Weiss, who was appointed by President Trump.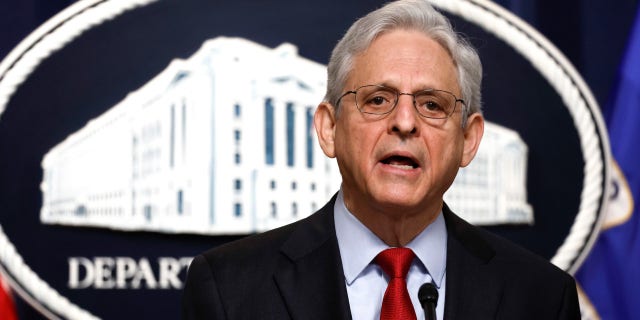 HUNTER BIDEN INVESTIGATION WAS FLAWED, 'CLOSED INTERESTS': IRS WHISTLEBLOWER
This week, Lytle and Tristan Leavitt, the other whistleblower attorney, notified Congress that the entire whistleblower team at the IRS has been removed from the Hunter Biden investigation. The legal team is now accusing the government of illegal retaliation.
The White House dismissed the allegations from the whistleblower and said President Biden stood by his promise to ensure the investigation was "free from any political interference."
Joe Biden whistleblower
A whistleblower says the FBI and the Justice Department have a document describing a criminal scheme involving Joe Biden when he was vice president and a foreign national related to the exchange of money for policy decisions .
The document is a form FD-1023 developed by the FBI. The whistleblower said the document "includes a precise description of how the alleged criminal scheme was used as well as its purpose."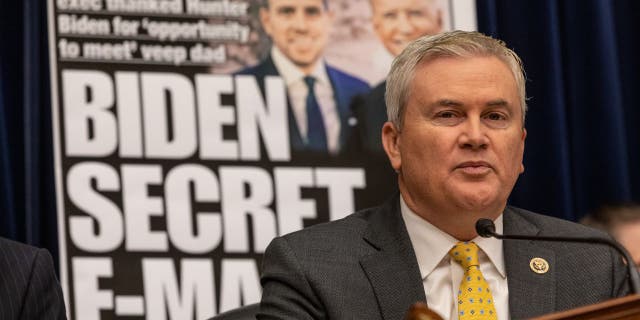 WHISTLEBLOWER, FILES FBI, DOJ WITH DOCUMENT REVEALING CRIMINAL SCHEME INVOLVING BIDEN, FOREIGN NATIONAL
An FD-1023 form is used by FBI agents to record unverified reporting from confidential human sources. The form is used to document information as told to an FBI agent, but recording that information does not validate or weigh it against other information known to the FBI.
The whistleblower went to House Oversight Committee Chairman James Comer, R-Ky., and Sen. Chuck Grassley, R-Iowa. Comer subpoenaed the FBI for the document.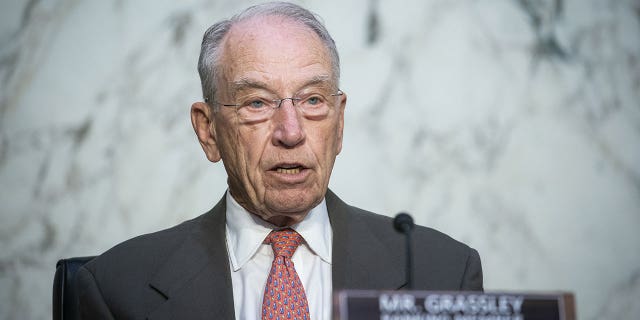 The FBI did not comply with the subpoena, saying it was "committed to cooperating through this process," but explained that it cannot share information, including "unverified or incomplete" information, that could " prejudice investigations, prejudice prosecutions or judicial proceedings. , unfairly infringe upon privacy or recurring interests or create false public impressions."
FBI NOT SHARING GOP SUBPOENA DOCUMENT ALLEGING 'CRIMINAL SCHEME' INVOLVING BIDEN
The FBI said that "even confirming the truth of the existence (or lack) of an investigation or a particular piece of investigative information could risk these serious harms," ​​which is "why it – and it has long been – standard practice for law enforcement agencies to refuse to confirm or deny such fact.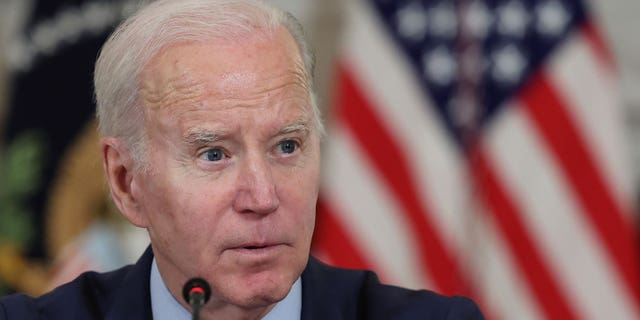 "Thus, your request for an FD-1023 report that you claim includes an 'accurate description' of an 'alleged criminal scheme' risks damages protected by our confidentiality rules ," the FBI wrote.
FBI EMPLOYEES WITHDRAWN SECURITY CLEARANCES AFTER SPEAK OUT AGAINST 'POLITICIZED ROT': HOUSE REPORT
FBI whistleblowers
The House Judiciary Committee and its Subcommittee on Weaponization of the Federal Government have spoken to more than two dozen FBI whistleblowers alleging politicization within the bureau.
Jim Jordan, R-Ohio, released a committee report Thursday, first reported by Fox News Digital, that compiled allegations from whistleblowers.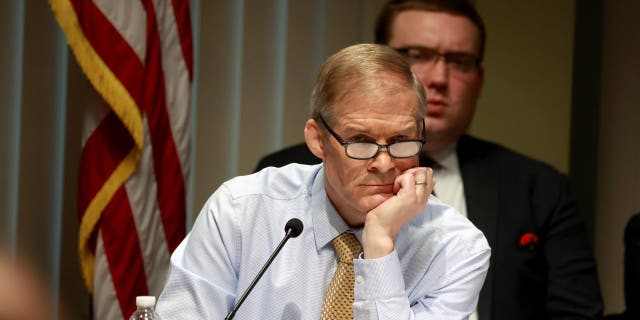 FBI WHISTLEBLOWERS SAY PRO-LIFE GROUPS, CATHOLICS ARE 'GOVERNMENT TARGET': JORDAN
Whistleblowers accused the FBI of targeting pro-life groups, Catholics and parents attending school board meetings. Whistleblowers claim the bureau has worked to "inflate" cases to label more under the umbrella of domestic violent extremism.
Three of the whistleblowers whose security clearances were revoked by the FBI testified publicly Thursday before the committees.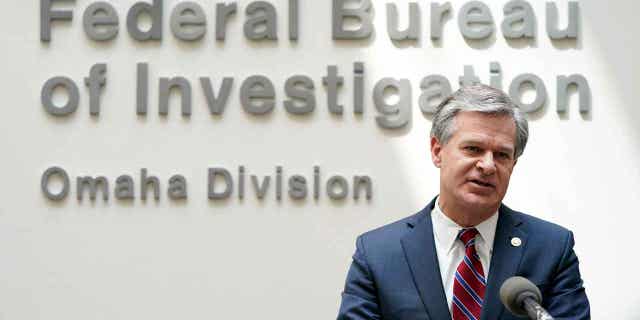 Steve Friend, a former FBI special agent; Marcus Allen, an FBI staff operations specialist; and FBI Special agent Garret O'Boyle testified that they were retaliated against for expressing different views.
CLICK HERE TO GET THE FOX NEWS APP
However, the FBI defended the revocation of their clearances and their suspensions, explaining that one refused to participate in an arrest; promoted "an alternative narrative about the events at the US Capitol on Jan. 6, 2021;" participated in "numerous, unapproved media interviews, including an interview with a Russian government news agency;" etc.