Pennsylvania Senator John Fetterman, a Democrat, drew boos and verbal attacks from anti-Israel protesters when he walked past them waving an Israeli flag.
Boos and shouts of "Shame!" was thrown at Fetterman as he exited the building, waving an Israeli flag as he passed progressive protesters from the veterans group About Face calling for a ceasefire amid Israel's war against the Palestinian terrorist organization Hamas.
Several protesters were in the process of being arrested outside the Russell Senate Office Building as Fetterman walked, while others — including one wearing a keffiyeh, a symbol of Palestinian nationalism — shouted at the senator from behind police tape.
FETTERMAN SAYS 'HE CAN'T COMPLETELY UNDERSTAND' PROTESTER: 'JOKE IS ON YOU. I had a STROKE'
"What a joke!" one protester shouted as Fetterman walked past them. Another accused Fetterman of supporting "genocide."
Fetterman, however, laughed off the criticism, continued to wave the Israeli flag and walked away while the protesters chanted for a ceasefire.
A protester was heard at the end of the video shouting that Fetterman was "doing Pennsylvania a disservice."
"Jack– [Fetterman] saw veterans arrested and laughed at," tweeted About Face, the progressive, anti-war veterans group that called on the National Guard to "stand up" at Black Lives Matter protests in 2020.
"We asked to see [Senator Kirsten Gillibrand]," About Face continued. "We were put in cuffs."
"We need leaders who listen to veterans who are asking for a [cease-fire]," the group added.
Fetterman's office did not immediately respond to Fox News Digital's request for comment. Neither Gillibrand's office nor About Face.
Fetterman, a progressive Democrat, has been a staunch ally of Israel amid the war sparked by the October 7 surprise terrorist attack on Israeli civilians by Hamas.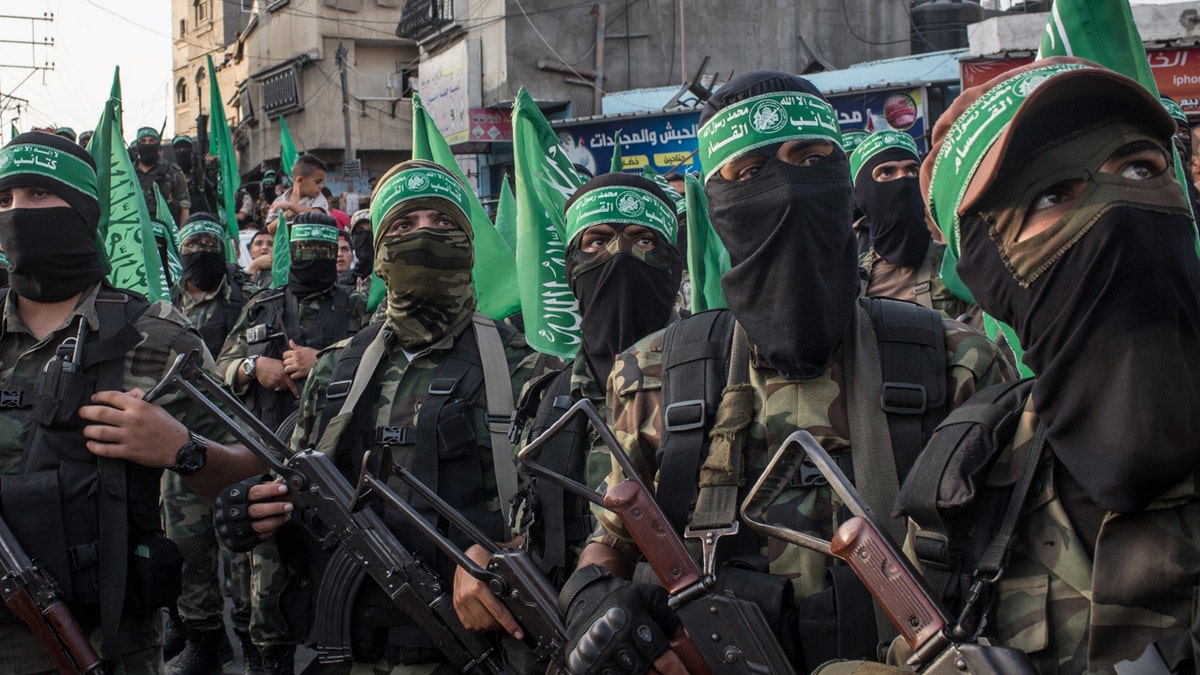 The senator's support for Israel has put him at odds with many in the progressive wing of the Democratic Party.
Fetterman, who suffered a stroke while on the campaign trail, poked fun at a pro-Hamas activist who mocked him for his pro-Israel stance, saying the "joke" was on the protester because Fetterman "isn't quite understand what you are saying."
CLICK HERE TO GET THE FOX NEWS APP
A pro-Palestinian former adjunct law professor from Pittsburgh confronted Fetterman about his stance at a bar over Halloween weekend.
The professor is later thrown out of the bar by a man wearing a John Fetterman Halloween costume.