The Los Angeles City Council voted 12-0 on Friday to advance an ordinance that would officially make it a "sanctuary city" for immigrants.
The ordinance would prohibit California's largest city from "using city resources, property, or personnel for any federal immigration enforcement, and related matters," according to a vote record on the Council's website of the City.
The motion was previously approved by the City Council's Civil Rights, Equality, Immigration, Aging and Disability Committee and the Public Safety Committee, and asking the city attorney to write a draft making LA a "sanctuary city". FOX 11 reported.
"For many people in Los Angeles who have been advocating for the city to become an official sanctuary city for years, this has been a long process," said Council member Nithya Raman, one of the three members. who introduced the motion.
NYC MAYOR ERIC ADAMS ACCUSES TEXAS GOV. GREG ABBOTT ON TARGETING 'BLACK-RUN' CITIES WITH MIGRANT BUSES
Eunisses Hernandez, who also introduced the motion, said before Friday's vote, "This represents a message to our immigrant communities that you are important to us, we care about you, we know that you represent nervous system of this city, the heart. of this city and we've turned you down."
Hernandez later tweeted, along with a video of his remarks on Friday, "Today, our motion to draft legislation to permanently enshrine sanctuary policies in City law was approved by the City Council, a huge step forward in making Los Angeles a true Sanctuary City."
Along with Raman, Hernandez and Hugo Soto-Martínez, who also co-introduced the motion, were Council members Kevin DeLeon, Marqueece Harris-Dawson, Heather Hutt, Paul Krekorian, Tim Mcosker, Traci Park, Curren D. Price, Monica Rodriguez, and Katy Yaroslavsky voted yes on the motion, while Bob Blumenfield and John Lee abstained.
"One in ten Angelenos is undocumented, and this community needs to trust government and access critical services like anyone else," Soto-Martínez tweeted Friday.
LA CITY COUNCIL MEMBERS INTRODUCE 'SANCTUARY CITY' LEGISLATION
He added: "As immigrants across the country face increasing attacks from Republicans trying to use them as political pawns, it is more important than ever to codify protections for our neighbors and ensure that LA is a true Sanctuary City."
The motion was first introduced in March and would codify a similar directive in 2017 issued by former LA Mayor Eric Garcetti after former President Trump took office.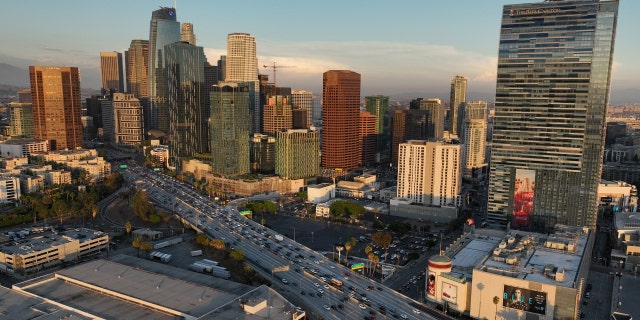 The motion also reportedly would direct the city to prohibit inquiring about or collecting information about an individual's immigration status, participating in an investigation or enforcement related to an individual's immigration status, providing immigration authorities with access to any non-public place without a proper search or arrest. warrant and providing access to city databases or any individual's personal information or other data to federal immigration authorities.
While the City Council had previously passed a resolution declaring Los Angeles a "sanctuary city," The Los Angeles Times reported that it was a symbolic gesture that offered no legal protections.
CLICK HERE TO GET THE FOX NEWS APP
Fox News Digital contacted members of the City Council.
Julia Musto of Fox News contributed to this report.