A New York man has been sentenced to three months in prison for threatening phone calls he made last year to Georgia GOP Rep. Marjorie Taylor Greene.
Joseph Morelli, 51, of Endicott, was sentenced in federal court in Syracuse on Thursday after pleading guilty in February to making seven threatening calls to Greene's office in Washington, DC, March 3-4, 2022, according to The Post-Standard of Syracuse . Morelli has until October 2 to turn himself in.
On March 3, 2022, Morelli left a voicemail in Greene's office saying, "I'm going to have to take your life into my own hands … I'm going to hurt you. Physically, I'm going to hurt you," according to prosecutors. He left a second message that same day threatening to "pay 500 bucks to get a baseball bat and crack your skull."
In the third message, Morelli said, "You're going to cause people to get hurt, so I'm going to have to physically hurt you … I'm going to make sure, even if they lock me up, someone will get you 'Cause I'm going to make them pay, too."
MARJORIE TAYLOR GREENE SAYS SHE WAS 'ATTACKED' AT RESTAURANT BY 'CRAZY' WOMAN: 'TOTALLY OUT OF CONTROL'
Morelli was indicted a month later on three counts of sending interstate threatening communications.
Greene asked the judge to order Morelli to pay him $66,632 in restitution, because the threats required him to add more than 1,200 feet of fencing and upgrade security cameras at his Georgia home. But Judge Brenda Sannes deferred a decision on extradition.
Assistant US Attorney Richard Southwick argued in court Thursday that while Morelli did not buy a gun or a car to drive to Georgia to follow through on his threats, he could have, The Post-Standard of Syracuse reported.
Southwick said Morelli had previously threatened others, including former Judge Joseph J. Cassata, and was "seeking a confrontation with an authority figure." Southwick said sentencing Morelli would deter him and others from making threats again and that Morelli should be held accountable for his crimes.
FREEDOM CAUCUS LAWMAKER WARNS TRUMP: TELL SUPPORTERS TO 'STAND UP'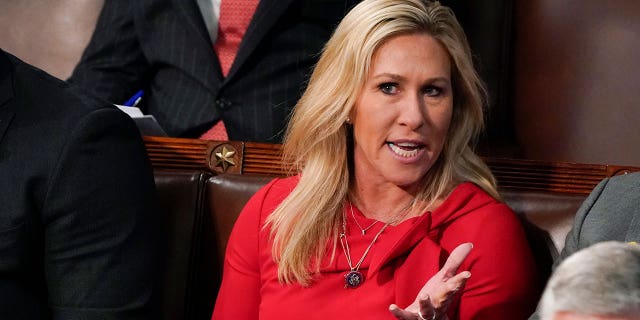 Morelli's attorney, Gabrielle DiBella of the federal public defender's office, told the judge that her client has expressed remorse for his actions. DiBella, who blamed Morelli's threats on his bipolar disorder, said his client is "now doing everything in his power to cooperate with treatment providers and minimize the struggles he faces because of his diagnosis on mental health."
DiBella said Morelli made the threats after seeing the videos of Greene during a time when his health was deteriorating and he was not in the best state of mind.
Two of the videos are about Greene confronting a survivor of the Parkland shooting, which DiBella said led Morelli to believe Greene was the one driving the hate.
One video is an ad Greene made for handing out guns and impeaching President Joe Biden.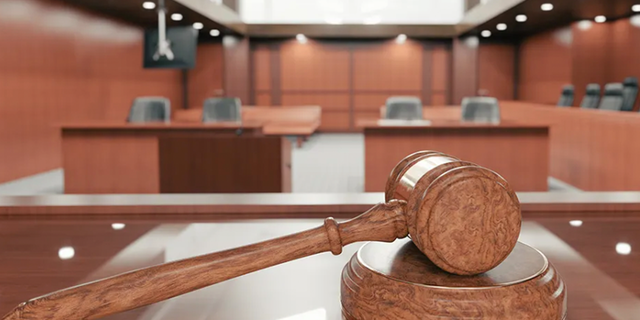 CLICK HERE TO GET THE FOX NEWS APP
In a 2022 video, Greene said he would destroy the Democrat socialist agenda before he blew up a car with the word "socialism" on it. DiBella said Morelli, who lives on Social Security benefits, felt his Social Security assistance was in jeopardy after the video.
DiBella also argued that if Morelli served time in prison, he would lose his Social Security benefits and apartment and have nowhere to go after his release.
The judge said he understood that Morelli's threats were due to his mental health struggles, but the messages were still scary and scary to Greene's family. Sannes said the lack of evidence showing Morelli intended to harm Greene or carry out the threats was taken into account.
The Associated Press contributed to this report.