EXCLUSIVE — Rep. warned. Carlos Gimenez, R-Fla., the Biden administration on Thursday reports that China is closing in on a deal to pay Cuba billions of dollars to build a spy base on the island nation less than 100 miles from the mainland. of the US poses an "imminent threat." to the American people and urged the White House to act to strengthen national security.
In a letter obtained exclusively by Fox News Digital, Gimenez – who sits on the House Select Committee on Strategic Competition between the US and the Chinese Communist Party – wrote to Secretary of Defense Lloyd Austin and Secretary of State Antony Blinken "to express my deep concern about some reports that the Chinese Communist Party and the murderous Castro regime in Cuba have agreed to establish a spy base just 90 miles off the coast of America."
"This action poses an imminent threat to the United States of America," wrote Gimenez, the only Cuban-born member of Congress. "The Castro regime in Cuba is a listed State Sponsor of Terrorism that actively pursues opportunities to undermine the United States and threaten the safety and well-being of our citizens. Allowing Communist China to establish a base in Cuba is the latest just an example of the Castro regime's long history of coercive, anti-American intentions."
"As the Member of Congress for America's southernmost district, which includes the entirety of the Florida Keys, this espionage base poses a direct threat to my constituents and the millions of tourists who visit South Florida each year," he continued. "Communist China is proactively undermining the United States throughout the Western Hemisphere and I urge this Administration to develop a robust, comprehensive, and effective strategy to counter the CCP's malign influence in neighboring states."
CHINA HAS A SECRET BILLION-DOLLAR DEAL FOR CUBA SPY STATION TARGETING US: 'SENT A MESSAGE'
Gimenez urged the Biden administration to "condemn this blatant threat to our national security interests" and use sanctions to "prevent efforts from anti-American adversaries to establish a base to conduct espionage, cyberattacks, or other threats to the homeland – just minutes away from the mainland United States."
In a video message also obtained exclusively by Fox News Digital, Gimenez, standing in front of a placard displaying a photo of Cuban Communist President Miguel Diaz-Canel and Chinese President Xi Jinping shaking hands at a Beijing meeting in November, said how "two longtime enemies have now joined forces against the United States."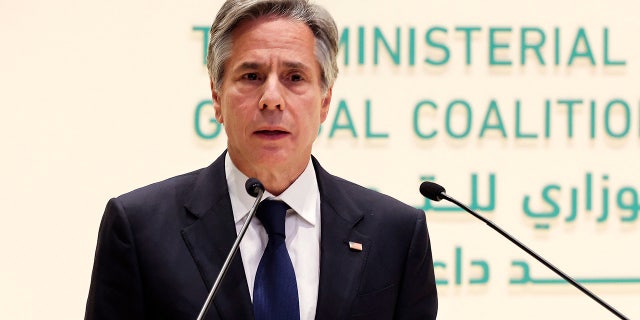 "This should give President Biden and Secretary Blinken you know, maybe a second thought, to maybe re-establish relations with Cuba, open a dialogue with Cuba," Gimenez said.
"Any kind of diplomatic move that they're trying to make with Beijing, believe me, I have no confidence in their ability to do that, and I think whatever comes out of those talks is probably not going to be helpful. for the United States of America. It's probably beneficial to these two people," he said, gesturing to Xi and Diaz-Canel.
JOHN KIRBY, HELPS CRITICS WHO CLAIM BIDEN ADMINISTRATION IS 'CHECKING' CHINA: 'BLOWN MY MIND'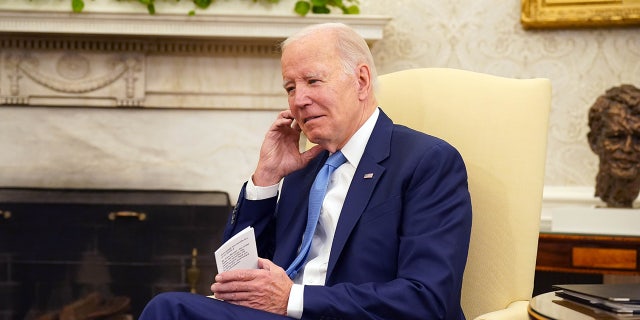 The Wall Street Journal reported Thursday that China and Cuba had reached a secret agreement for China to establish an electronic eavesdropping facility on the island, allowing Chinese intelligence services to "obtain electronic communications across the US southeast, where many military bases are located, and monitor US ship traffic."
The report, citing officials familiar with the matter, said, "China has agreed to pay Kupa who lacks money several billion dollars to allow it to build an eavesdropping station, and that the two countries have reached an agreement in principle." The report said US officials described the intelligence on the plans as "convincing."
John Kirby, spokesman for the White House National Security Council, told reporters Thursday that the report on the China-Cuba base was "inaccurate." The National Security Council separately told Fox News that the WSJ report and a Politico report on the subject were inaccurate, but did not elaborate.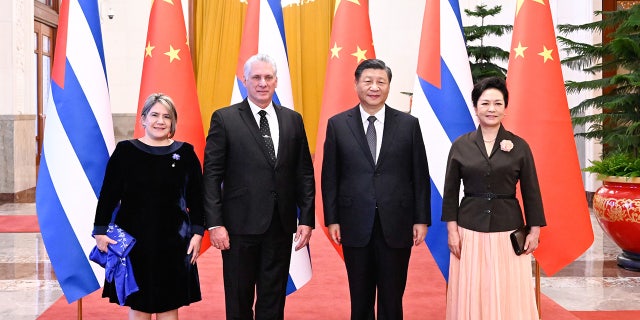 Fox News could not immediately verify the report's findings.
"We will not comment on those specific reports. On a broader level, we are aware of the PRC's attempts to invest in infrastructure around the world that may have military purposes, including in the western hemisphere," a US Department of Defense . the official told Fox News. "We will continue to monitor this closely and remain confident that we are meeting all of our security commitments at home and across the region."
CLICK HERE TO GET THE FOX NEWS APP
Blinken, who canceled a trip to Beijing during the spy craft controversy in February, has reportedly rescheduled a trip to China to meet Xi in the next few weeks.
Jennifer Griffin and Patrick Ward of Fox News contributed to this report.