EXCLUSIVE: Republican leaders on the House Natural Resources Committee are investigating the League of Conservation Voters (LCV) over the high-profile eco group's ties to foreign donors as part of a broader investigation.
Natural Resources Committee Chairman Bruce Westerman, R-Ark., and Rep. Paul Gosar, R-Ariz., the chairman of the panel's oversight subcommittee, wrote a letter Tuesday to LCV President Gene Karpinski, demanding answers to a series of questions about his organization's internal operations. Lawmakers specifically questioned whether the LCV was in compliance with the Foreign Agents Registration Act (FARA).
The letter noted that LCV is registered to lobby on policies within the committee's jurisdiction — the group opposes fossil fuel drilling on public lands and pushes green energy policies — but has received millions of dollars contribution from Hansjörg Wyss, a Swiss billionaire. Under FARA, individuals and organizations that are financed by a foreign principal or that lobby for a foreign principal must register to do so.
"The Committee is concerned that LCV's relationship with foreign donors, such as the Swiss national Mr. Wyss, who is prohibited from contributing, directly or indirectly, to domestic political campaigns, may affect those LCV's political and lobbying activities related to America's ability to achieve energy independence," Westerman and Gosar wrote in the letter first obtained by Fox News Digital.
SWISS BILLIONAIRE-BACKED ENVIRONMENTAL GROUPS SPEND HUGE MILLIONS TARGETING BIDEN VOTERS
"As you know, political and lobbying activities may require compliance with FARA," the GOP lawmakers continued in the letter. "The primary purpose of FARA is to 'promote transparency with respect to foreign influence within the United States by ensuring that the United States government and the public know the source of certain information from foreign agents aimed at influence public opinion, policy, and American laws. .'"
They added that the law makes clear the registration requirements for a person or group "acting in the political or public interest of a foreign government or entity," even if done through intermediaries. FARA registration also includes individuals or entities that perform certain other activities, such as public relations and political consulting work, for a foreign principal.
DEEP-POCKETED CLIMATE NONPROFIT PUSHING GAS STOVE BAN FOUND WITH DIRECT LINE TO BIDEN ADMIN, CHINA LINKS
According to lawmakers, failure to register under FARA can result in up to a $10,000 fine and five years in prison.
The LCV oversight, they said, is part of the committee's broader investigation into "potential manipulation of US tax-exempt organizations" by foreign entities seeking to influence America's environmental, natural resources and energy policy. The investigation will look at LCV, the LCV Action Fund, LCV Victory Fund and LCV Education Fund.
"Public records show a deeply troubling relationship between a foreign billionaire and the dark money network that funds the League of Conservation Voters," Westerman told Fox News Digital. "It is deeply troubling to find any connection between unregistered foreign interests and domestic lobbying efforts in our nation's capitol."
"More concerning are the efforts of such groups to limit America's energy production and effectively eliminate America's energy independence," he said. "Unregistered foreign interests have no place in manipulating organizations that influence America's environmental, natural resource and energy policies, and it is Congress' duty to exercise thorough oversight of this situation."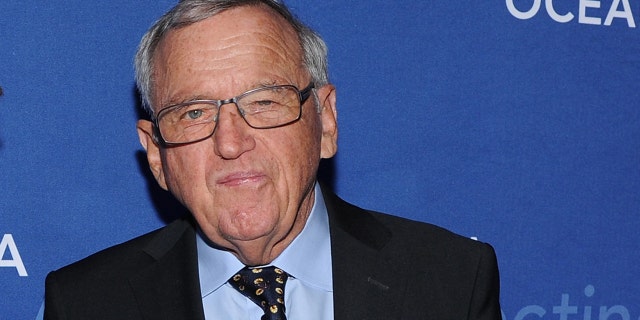 Overall, LCV reported receiving $114.7 million in financial contributions in 2021, a roughly 48% increase compared to the $77.7 million it received in 2020, according to the group's tax filings obtained by Fox News Digital last year. The bulk of the group's funding comes from the Wyss Foundation and the Berger Action Fund, two dark money groups that Wyss oversees.
Additional filings obtained by the watchdog group Americans for Public Trust (APT) showed that an anonymous donor, likely Wyss himself, wired a staggering $278.9 million to the Berger Action Fund between April 2021 and March 2022. The group, in turn, contributed $72.7 million to 12 separate organizations, all of which were involved in political campaigns, including nearly $3.5 million to LCV.
DARK MONEY GROUP PUSHING GAS STOVE CRACKDOWN HAS HUGE FINANCING IN GREEN ENERGY
In addition, the Berger Action Fund gave $20.3 million to a group called the Fund for a Better Future (FBF), the largest donation the fund received that year. FBF then sent nearly $10.7 million to LCV, the most significant contribution FBF has given to any group in 2021.
And the Berger Action Fund sent an additional $42.5 million to the Sixteen Thirty Fund, a key cog in a billion-dollar dark money network. Sixteen Thirty Fund contributed $18.9 million to LCV.
The Wyss Foundation wired another $60,000 to LCV in 2021 and $210,000 to the LCV Education Fund in 2020.
Molly McUsic, who sits on LCV's board of directors, is also president of the Wyss Foundation and a director on the board of the Berger Action Fund.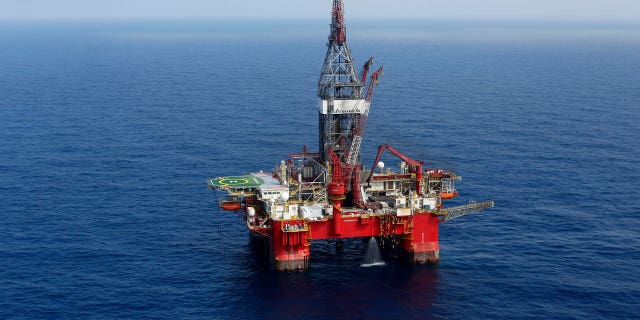 "The Berger Action Fund and Wyss Foundation are committed to complying with all rules governing their activities and have established strict rules prohibiting their funds from being used for activities arising from voting, voter registration , or supporting or opposing political candidates or parties. ," a spokesperson for the Berger Action Fund and Wyss Foundation told Fox News Digital in April.
"Berger's grants to the Sixteen Thirty Fund and Fund for a Better Future have supported advocacy, including for the Inflation Reduction Act, which lowers prescription costs, expands access to health care, invests in clean energy, and closing tax loopholes," they continued. "This funding also supports advocacy around the Bipartisan Infrastructure Law to ensure that the final law contains meaningful investments in climate and green infrastructure."
Fox News Digital reported at the time that the LCV Victory Fund, the group's political action committee, and another group Climate Power hired BlueLabs Analytics, a Washington, DC-based data science organization, to mine of data on more than two million of President Biden's voters in key swing states with advertisements and mailers ahead of the 2022 midterm elections.
Experts have expressed concerns that the operation, and other similar funding schemes for political activity potentially tied to Wyss, may violate federal law given his nationality.
CLICK HERE TO GET THE FOX NEWS APP
"Swiss billionaire Hansjorg Wyss has spent nearly $73 million to influence American politics and policy, routing most of the money through the Arabella Advisors network," Caitlin Sutherland, executive director of APT, told Fox News Digital. "Without offering any evidence, Mr. Wyss' groups insist that his foreign money does not go to partisan electoral activities."
"But now we have proof that the climate groups he funded funneled money to specifically target Biden voters in key states," he continued. "This dangerous pattern of giving by the left's largest foreign mega-donor requires immediate congressional oversight."
LCV did not immediately respond to a request for comment.