House Republicans will be able to view documents this week related to President Biden's departure from Afghanistan after months of stonewalling by the State Department.
Accessed by House Foreign Affairs Committee Chairman Rep. Michael McCaul, R-Texas, the documents at the State Department offices this week after threatening to charge Secretary of State Antony Blinken with contempt of Congress. The document, a dissent cable from the US Embassy in Kabul, details any doubts State Department officials there had about Biden's departure plans.
McCaul subpoenaed the document several times in the early months of this year, but Blinken failed to produce it. The State Department instead offered a briefing on the document's contents, a move McCaul accepted while still demanding to see the document itself.
McCaul will visit the department this week to read the document with Rep. Greg Meeks, DN.Y., is the ranking member of the Foreign Affairs Committee, according to Punchbowl News.
FIRST HOUSE HEARING ON BIDEN ADMIN'S WITHDRAWAL OF AFGHANISTAN TO FIX LEADERSHIP'S 'DISTURBING FAILURE'
The pair will review the document in its entirety, but the names of contributors to the dissent report will be removed.
MCCAUL RETURNED TO WHITE HOUSE MEMO DOUBTING AFGHANISTAN REPORT
Blinken argued from the start that providing access to the whistleblower report could prevent State Department employees from being truthful in whistleblower reports in the future. The document is meant to be an opportunity for officials to be honest about upcoming operations.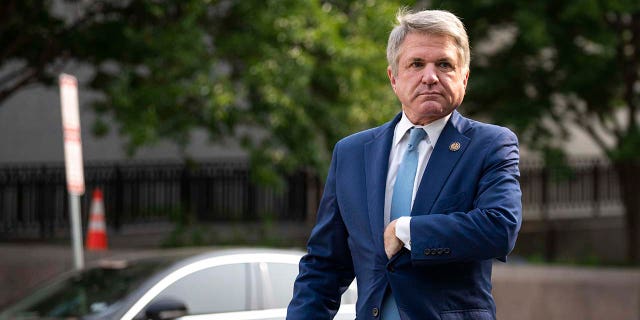 Blinken missed the original subpoena deadline to turn over the documents in March, then again in April when McCaul pushed the deadline. McCaul set his latest line in the sand on May 1, and Blinken again refused to hand over the documents.
McCaul threatened to charge Blinken with contempt of Congress as a result. The congressman told Fox News Digital last week that he plans to introduce the contempt charge on May 24.
"I don't take this lightly because a Secretary of State has never been held in contempt by Congress before," McCaul told Fox. "And I think the secretary realizes that and the gravity. They probably prefer not to go down this route as well. But if they don't comply, we're ready to move forward next week with a markup for resolution of contempt."
CLICK HERE TO GET THE FOX NEWS APP
Even if passed by the House, the contempt charge would be largely a symbolic step, as President Biden's Justice Department is likely to decline to prosecute the case.