Actor Hill Harper has announced that he is running for Michigan's open US Senate seat.
Harper, who is perhaps best known for his roles on "The Good Doctor" and "CSI: NY," said Monday that he will join the crowded Democratic primary field seeking to replace retiring Sen. Debbie Stabenow, D-Mich.
Stabenow announced in January that he would not seek a fifth term in the Senate. He has represented the battleground state in Congress since 1996, first in the US House of Representatives before being elected to the Senate in 2001.
Harper is the sixth Democratic candidate to enter the race, which already includes US Rep. Elissa Slotkin, D-Mich., former Michigan House of Representatives Leslie Love, Michigan State Education Board member Pamela Pugh, attorney Zack Burns, and civil rights advocate Nasser Beydoun.
SENATE GOP RELEASES CAMPAIGN BLASTING DEM CANDIDATES FOR HUSH AGREEMENT JOINING CCP-TIED COMPANY
Harper previously told The Associated Press that he does not want to be a "career politician" and plans to run a campaign "powered by the people, for the people."
The campaign will be only Harper's second brush with politics since he was appointed to President Obama's cancer panel in 2012. He himself is a survivor of the disease.
MICHIGAN HOUSE PASSES BILL THAT WOULD MAKE USING WRONG PRONOUNS A FELONY, WITH A FINE OF UP TO $10,000
Harper, who was born in Iowa, lives in Detroit and owns a coffee shop in the city, which he bought in 2017. He starred on the CBS show "CSI: NY" for nine seasons and currently appearing as the level-headed Dr. Marcus Andrews on ABC's "The Good Doctor."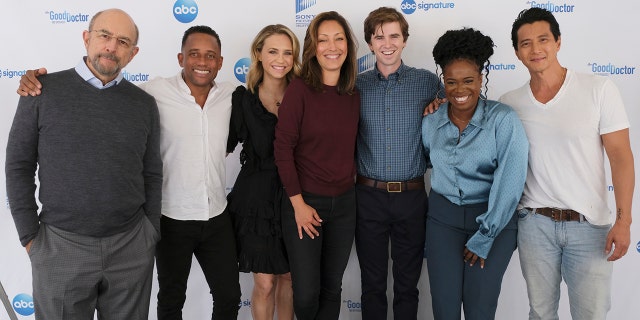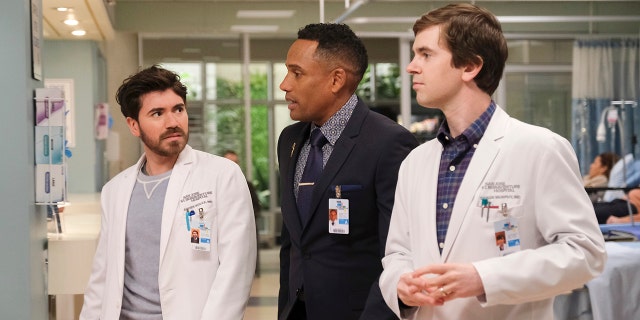 In the AP interview before his announcement, he described himself as a small business owner, a union member, and an activist.
"It's not about party. It's about people feeling represented," Harper said in the interview. "And being an independent voice in the US Senate is something I believe Michiganders want right now."
Harper will face an uphill climb to reach Slotkin in both fundraising and campaigning. Slotkin has raised $5.8 million in just four months, according to his campaign, and has $3.6 million on hand.
MICHIGAN REPUBLICAN TOM BARRETT RETURNS TO CRUCIAL HOUSE RACE AFTER SLOTKIN EXIT
Slotkin was also endorsed by fellow US Rep. Haley Stevens, a Democrat representing parts of suburban Detroit.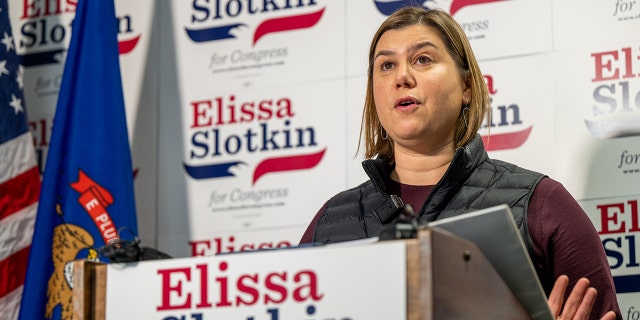 Harper is not a typical Hollywood type, as he attended Brown University and Harvard Law School before becoming an actor.
Democrats have a one-seat advantage in the US Senate, making Michigan a must-win state if they hope to retain majority control. They also face tough races in Ohio, West Virginia, Montana, Nevada and Pennsylvania.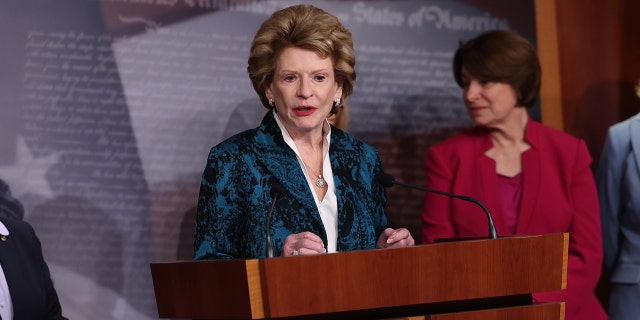 CLICK HERE TO GET THE FOX NEWS APP
Two GOP candidates have announced bids for the seat, including state Board of Education member Nikki Snyder and business owner Michael Hoover. Former US Rep. Peter Meijer, a Republican, is reportedly considering a bid.
Republicans have won just one of the last 15 Michigan Senate races, last winning an open seat in 1994.
The Associated Press contributed to this report.