RYE, NH – Sen. Tim Scott was anything but the loudest voice in the first Republican presidential nomination debate, but that's fine with the conservative lawmaker from South Carolina.
"The loudest voice too often says too little," Scott said in an interview with Fox News this past week in what was an apparent jab at some of his rivals for the GOP nomination.
Scott, a rising star in the GOP, is touting an uplifting conservative message as he seeks his party's presidential nomination. And because he often avoided many verbal fistfights in the first debate on August 23, he rarely enjoyed the light of the primetime spotlight.
SCOTT SLAMS GOP PRESIDENTIAL RIVALS SPINNING STORIES ABOUT HIS CELEBRATE CHARACTER
The senator — who did not target his fellow candidates and was not targeted by any of them — got less speaking time than most of his rivals on stage and seemed to fade into the background amid the debate.
Scott has said repeatedly over the past two weeks that he is the "adult in the room" in the first showdown and that the crossfire between the other candidates on stage only helps Democrats and the media.
TIM SCOTT SPENDS BIG SHOVES TO INCREASE ADS IN KEY EARLY VOTING STATES
Scott insisted that "having an optimistic, positive message, I think is necessary not only for us to be successful in a primary but for us to be successful in the general election."
And Scott — interviewed by Fox News after a headline-grabbing "No BS Backyard BBQ" series event in Rye, New Hampshire, hosted by former GOP Sen. Scott Brown – emphasized that in order to win the White House "we are going to have a conservative who is optimistic, positive, anchored in conservatism, who has a backbone. That is the recipe to encourage not only our base but also those independents to join the group and save the country from the road to socialism."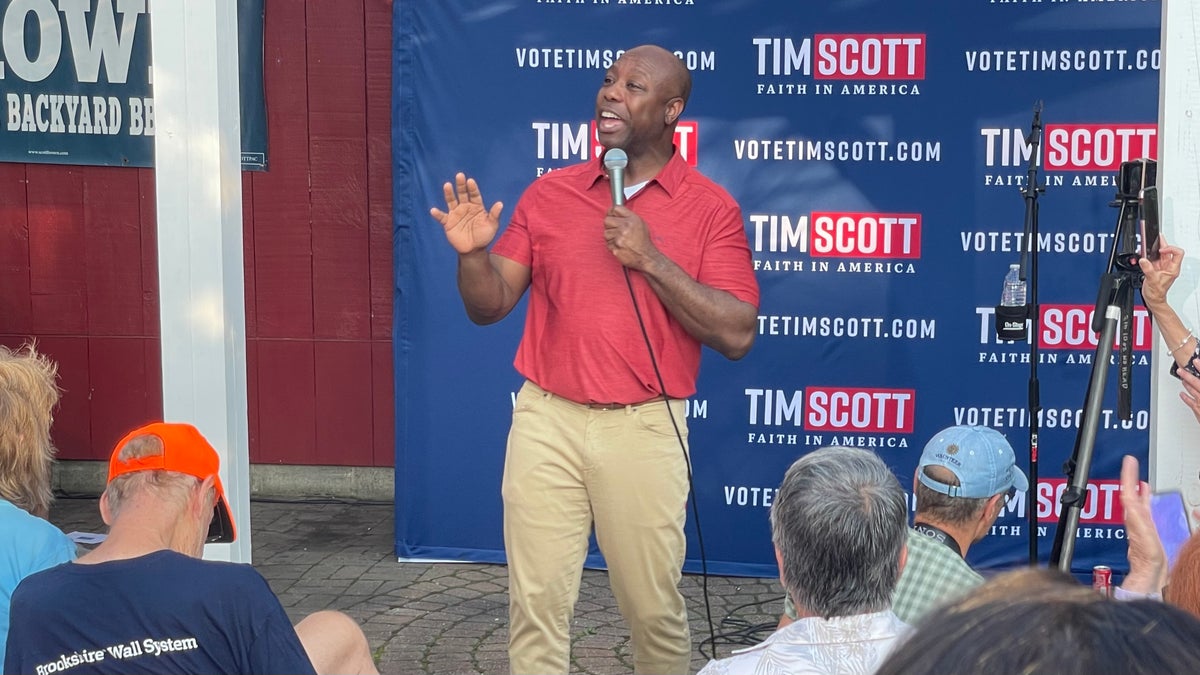 At an event in New Hampshire — which features the first primary and second general contests on the Republican presidential nominating calendar — right after the first debate, Scott acknowledged that "following the rules doesn't give you more time ."
"So, lesson learned," he added.
But ahead of the next debate, a showdown hosted by FOX Business on September 27 at the Ronald Reagan Presidential Library in Simi Valley, California, the senator said, "I'll remember that lesson, but I'm also going to comport myself the same way."
NIKKI HALEY SAYS THIS IS THE REASON FOR HER PERCEIVED UPWARD MOMENTUM IN THE 2024 RACE
And in an interview with Fox News Channel on Wednesday, Scott reiterated that substance will drive his performance in the debate: "I'm going to give the American people an adult in the room."
It's the same message from his campaign, telling Fox News that their candidate will stay the course.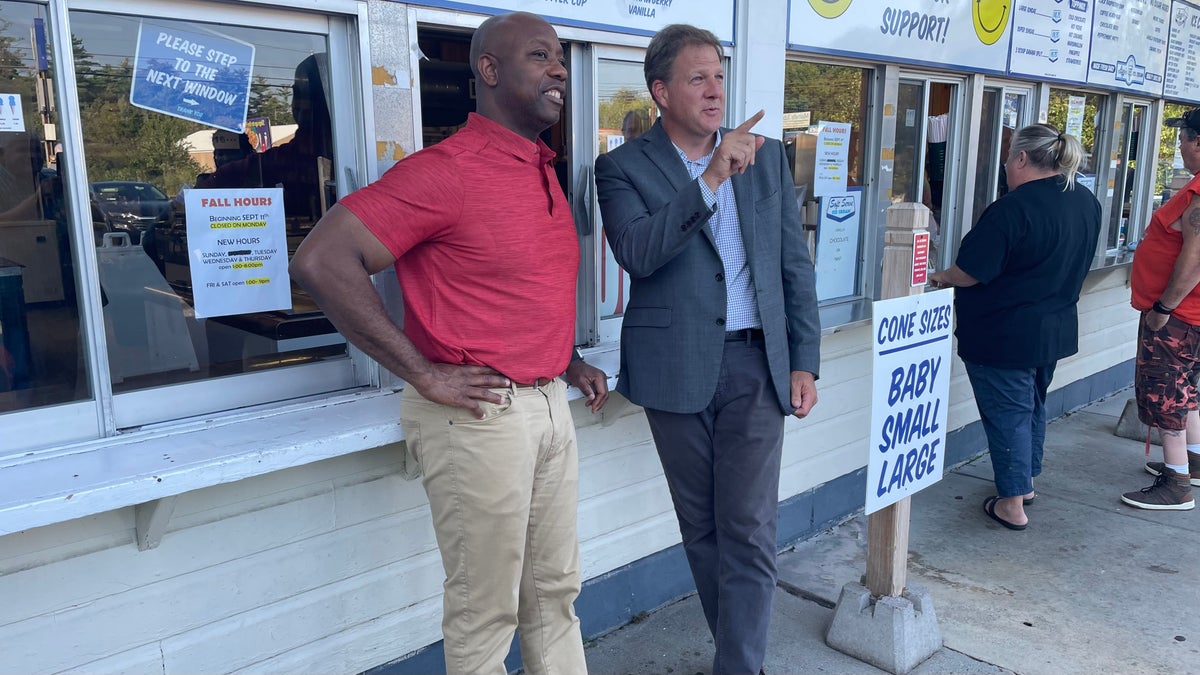 But many pundits and strategists say Scott missed a breakout moment in the first showdown and squandered an opportunity.
"I was very disappointed in his performance," longtime New Hampshire-based Republican adviser Mike Dennehy told Fox News.
Dennehy, a veteran of multiple GOP presidential campaigns who remains neutral this cycle, said, "[T]or me, it's not that he didn't attack anyone. He is not only engaging and forceful. He had seemingly rehearsed platitudes."
"I really appreciate Scott as a happy conservative fighter. I think that's important in this race," Dennehy said. "He has one of the best images of all the candidates."
But he argued that "Tim Scott needs more than being a happy conservative warrior. He's stuck. He's running in place and in neutral now."
As Scott crisscrosses early voting states in the weeks between the two debates, he enjoys a campaign war-chest advantage over many of his rivals.
CLICK HERE TO GET THE FOX NEWS APP
As Fox News reported last month, his campaign is taking $8 million to run ads in early voting states, with a Scott-aligned super PAC providing $40 million to run spots.
Sources in Scott's political orbit said the senator "has the message and the resources to stay competitive" in the months leading up to the start of the presidential nominee's calendar.
Get the latest updates from the 2024 campaign trail, exclusive interviews and more in our Fox News Digital election hub.