A leading Republican wants to ban Harvard and other universities that allow 'antisemitism' to run rampant on their campuses from collecting large sums of taxpayer money.
Harvard and other elite schools are facing scrutiny over rising antisemitic events unfolding on their campuses and their lackluster response to incidents in the wake of Hamas' bloody attacks on Israelis and their subsequent counter-response.
House GOP conference chair Elise Stefanik, a Harvard graduate herself, called today to tighten the taxpayer valve on her alma mater and other higher education institutions and House Republicans said intended to hold them accountable.
ELITE AMERICAN UNIVERSITIES RECEIVING BILLIONS IN FEDERAL FUNDS SEE RISE IN ANTISEMITISM: 'TRAINING THE TAX CODE'
"It is appalling that Harvard and universities across America are enabling this appalling antisemitism to run rampant on their campuses," Stefanik told Fox News Digital. "US taxpayer dollars should be prohibited from funding any institution that promotes antisemitism or anti-Israel bigotry, and House Republicans will hold these extremist institutions accountable for failing their students."
Fox News Digital reported last week that Harvard, which has been under the microscope following antisemitic events on its campus, has received billions of dollars in federal funds over the years.
Between 2018 and 2022, Harvard accrued $3.13 billion in total federal payments, including federal grants and contracts, according to an analysis conducted by OpenTheBooks and provided to Fox News Digital.
Harvard also gets generous tax breaks on its endowment. In both years, the school's endowment totaled $50.9 billion, and it received $2.17 billion in special federal tax treatment.
"Are these wealthy universities operating in the public interest or their own special interests? Since these schools are educational charities under the IRS code 501(c)3, hearings must be held by Congress," OpenTheBooks founder Adam Andrzejewski said of taxpayer money.
"Who knew you were subsidizing the rich Ivy League? They don't need taxpayer help," Andrzejewski said.
UPENN NOTIFIED FBI OF 'DISTURBING' ANTISEMITIC EMAILS 'THREATENING VIOLENCE' AGAINST ITS JEWISH COMMUNITY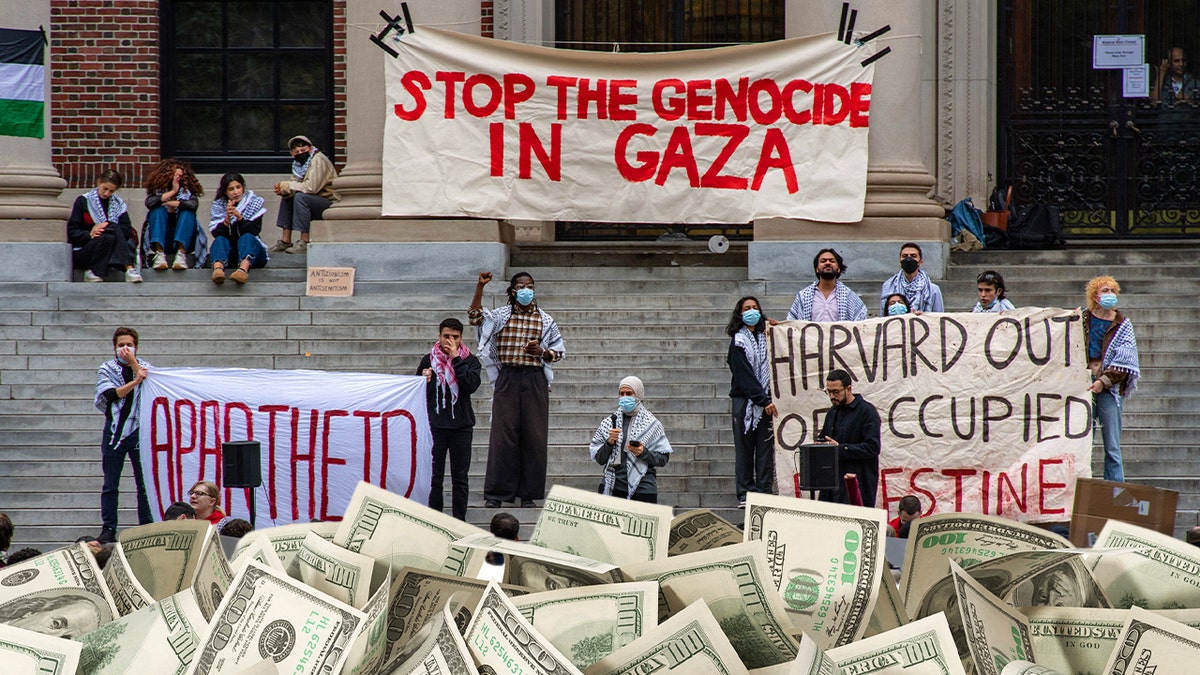 Stefanik has been vocal against his alma mater since more than two dozen groups of university students protested Israel and supported Palestinians in Gaza shortly after Hamas attacked Israeli civilians.
The Harvard student organizations' statement, released on the day of the Hamas attack, said the events did not happen "in a vacuum." The groups that signed the letter included the Harvard Islamic Society, the Harvard Jews for Liberation, the Society of Arab Students and the Harvard Divinity School Muslim Association.
"We, the undersigned student organizations, hold the Israeli regime responsible for all the violence that has spread," the message said.
"For the last two decades, millions of Palestinians in Gaza have been forced to live in an open-air prison," the statement said. "Israeli officials are promising to 'open the gates of hell,' and the massacres in Gaza have begun. The Palestinians in Gaza have no shelters and no shelter. In the coming days, the Palestinians will be forced bear the full weight of Israel's violence."
The statement also attacked Israel's "apartheid regime" which they said forced the Palestinians into "colonial retaliation."
Shortly after the letter made the rounds on social media, Stefanik brought up the X and called it "disgusting" that Harvard student groups blamed Israel for "barbaric terrorist attacks by Hamas."
"Any voice that causes innocent women and children to be killed has chosen the side of evil and terrorism," Stefanik said.
UPENN DONORS YAN YANS FINANCIAL SUPPORT MORE THAN THE SCHOOL'S DON'T WANT TO CALL EVIL AFTER THE HAMAS ATTACK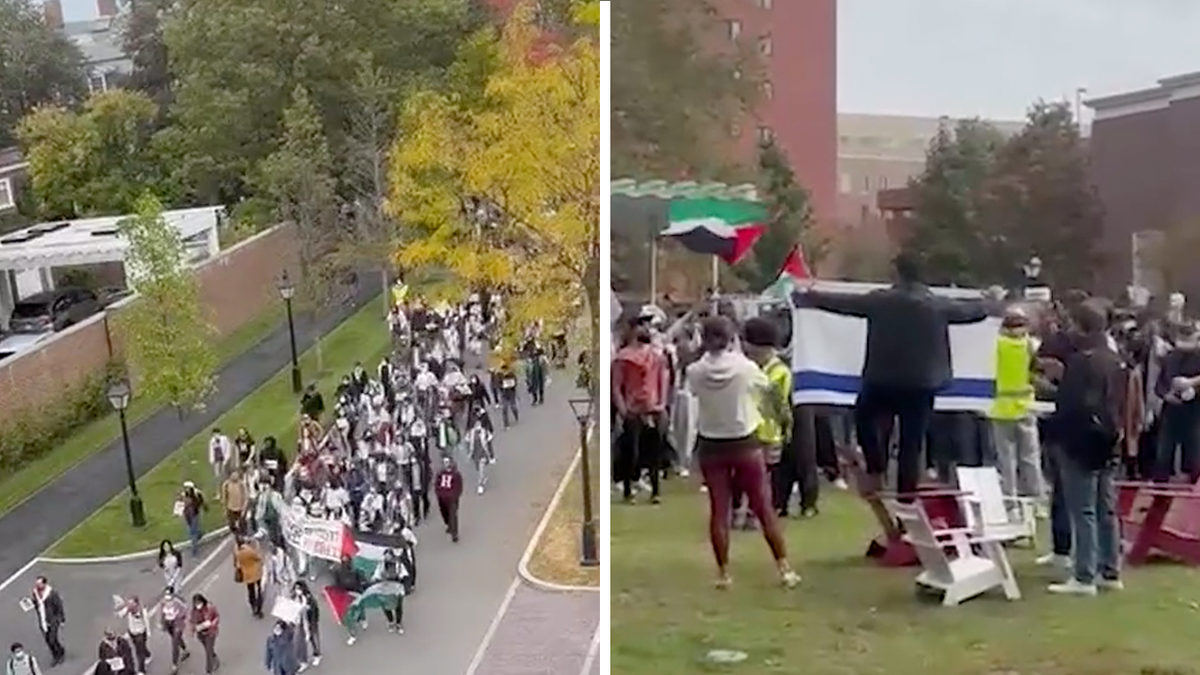 Jewish students at the university also reportedly faced "anti-Israel and antisemitic bias" from Harvard professor Marshall Ganz, the Boston Herald reported.
These events and others prompted some of the university's influential donors to end their ties to the school. Due to increasing incidents, former Maryland Gov. Larry Hogan his offer to participate in Harvard's fellowship programs.
Meanwhile, students plan to sue Harvard, among other universities, for not doing enough to address the "explosion" of antisemitic incidents on campus, Business Insider reported.
CLICK TO GET THE FOX NEWS APP
"We will show that universities have notice of acts of hatred and bigotry against Jewish students, that there is widespread anti-Jewish bigotry on campus and that university administrators and bureaucrats acted with willful indifference, which is the legal term, with respect to antisemitism on campus," attorney Mark Ressler told the publication.
"Things are out of control on campus," he said.
Harvard did not immediately respond to Fox News Digital's request for comment.