Rep. Tim Burchett, R-Tenn., has introduced a measure that would require biological women who identify as men to register with Selective Service in the event of another US military draft.
"If they want to be treated like men, they have to do what other men do and register for Selective Service and get drafted like everybody else," Burchett told Military.com. "This group of people is more protected than any other group, and it's not right."
Burchett proposed an amendment to the annual bill authorizing the Department of Defense's spending and policy priorities for the next fiscal year that would change the requirements to register for Selective Service by defining "male person" and "male United States citizen" to include a "transgender person who identifies as male."
Currently, men are required to register with the Selective Service, regardless of how they choose to identify their gender.
TRANSGENDER WOMEN MUST SIGN UP FOR MILITARY DRAFT UNDER BIDEN ADMIN, TRANS MEN GET A PASS
"The Selective Service bases its registration requirement on the gender assigned at birth and not on gender identity or gender reassignment," the Selective Service website says. "Individuals who were born male and change their gender to female are still required to register."
However, women – even if they identify as or transition to male – are not required to register: "Individuals who were born female and change their gender to male are not required to register," the site says.
Unless lawmakers amend the Military Selective Service Act or pass a separate law in addressing gender identity, the Selective Service "must comply with Congressional intent when requiring only males to register – the registration requirement is based on sex at birth," according to the website. "In the event of the continuation of the draft, individuals born male who have changed their gender to female may file a claim for an exemption from military service if they have received an order to report for examination or induction."
PENTAGON TO ALLOW OPEN TRANSGENDER MILITARY SERVICE, RETURNS TRUMP POLICY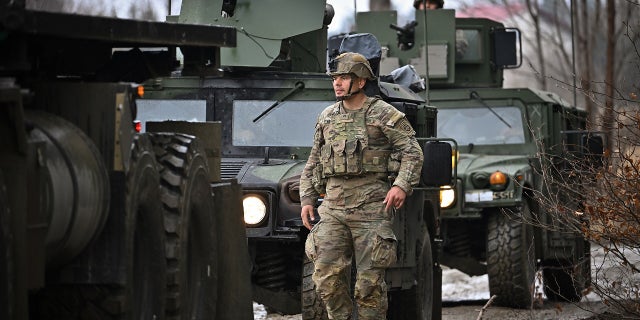 It is unclear whether Burchett's amendment will get a vote or receive majority support when the annual defense bill, called the National Defense Authorization Act, comes to the House floor next week.
Transgender people have been able to serve openly in the military under their identified gender since the beginning of the Biden administration, reversing restrictions put in place by the former Trump administration.
CLICK HERE TO GET THE FOX NEWS APP
The US has had no draft for military service since 1973.