Securities and Exchange Commission (SEC) Chairman Gary Gensler met with Republican Rep. Byron Donalds on Tuesday during a House Appropriations Subcommittee hearing.
Gensler appeared before the committee to discuss his department's recent crackdown on cryptocurrency services.
Following widespread inquiries about financial technology, Gensler was hit with a curveball.
BYRON DONALDS ENDORSES TRUMP FOR PRESIDENT: 'STRENGTH AND RESOLUTION'
Gensler, who has been with the SEC since 2021, was asked by Donalds about his time serving as the chief financial officer of the 2016 Hillary Clinton presidential campaign.
"Did you facilitate the payment for the Steele dossier because you were Hillary Clinton's campaign CFO?" Donalds asked, referring to the compendium of unverified rumors about Donald Trump shared with the FBI.
GOVERNMENT WATCHDOG FOIA LAWSUIT REVEALS SEC'S ESG DISCUSSIONS WITH OUTSIDE GROUPS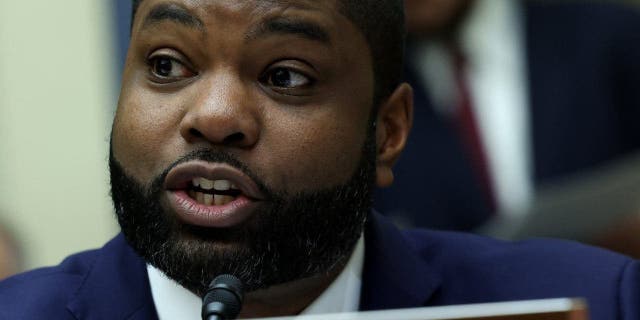 BIDEN OFFICIAL HIDDEN INFORMATION ABOUT MEETINGS WITH GEORGE SOROS, HILLARY CLINTON, NANCY PELOSI FROM PUBLIC
Gensler appeared exasperated by the question, beginning to answer, "Sir," before being told to answer "yes or no."
"It's not something I'm aware of," Gensler replied.
CLICK HERE TO GET THE FOX NEWS APP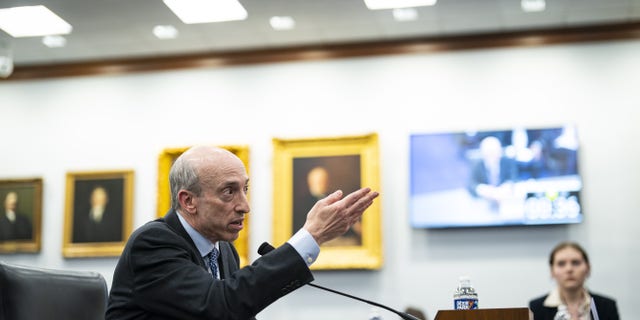 The scandalous dossier – funded by the Democratic National Committee and Hillary Clinton's presidential campaign through the law firm Perkins Coie – has given the liberal media countless anti-Trump headlines, cable news segments and helped set the tone for years of daily, feverish coverage of Russiagate.
In previous testimony to the House Intelligence Committee, Clinton campaign chairman John Podesta named Gensler as the primary handler of campaign money in connection with Perkins Coie.