Former FBI Director James Comey praised the unprecedented indictment of former President Trump by a Manhattan grand jury on Thursday, tweeting, "It's been a good day."
Trump was indicted after Manhattan District Attorney Alivn Bragg investigated Trump for hush payments made before the 2016 presidential election.
Comey, who was fired by Trump in 2017 and is one of the key figures involved in the Russian collusion case against Trump and the Steele dossier, echoed comments by other Trump opponents on Twitter.
BIDEN HAS 'NO COMMENT' ON TRUMP INDICTMENT
Bragg is investigating a $130,000 hush money payment made to adult film actress Stormy Daniels and a $150,000 payment to a former Playboy model Karen McDougal.
TRUMP INDICATED AFTER MANHATTAN DA PROBE FOR HUSH MONEY PAYMENT
Silence cash payments made to McDougal and Daniels was revealed and reported by Fox News in 2018. Those payments were investigated by the US Attorney's Office in the Southern District of New York and the Federal Election Commission.
Federal prosecutors in the Southern District of New York opted out of charging Trump in connection with the Stormy Daniels payment in 2019, even though Cohen implicated him as part of his plea deal. The Federal Election Commission also dropped its investigation into the matter in 2021.
RON DESANTIS SAYS HE WILL WITHDRAW ANY EXTRADITION REQUEST AFTER TRUMP INDICTMENT: 'QUESTIONABLE CIRCUMSTANCES'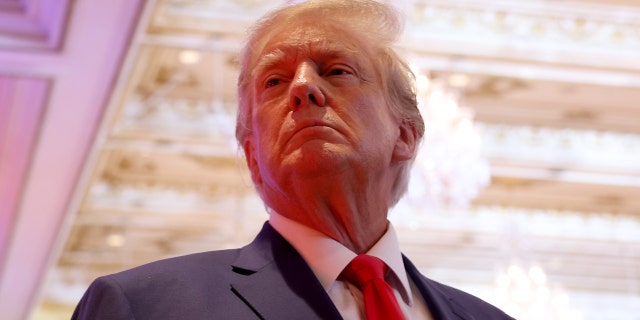 CLICK HERE TO GET THE FOX NEWS APP
Trump has repeatedly denied wrongdoing regarding the payments made to Daniels and McDougal, and has repeatedly said the payments were "not a campaign violation," but rather a "simple private transaction. "