With the release of The Legend of Zelda: Tears of the Kingdom just around the corner, accessory manufacturer Hori has announced a new line of products.
These items will arrive with the game 12th May 2023, and so far has only been announced for Japan. There are five products in total including a multifunctional play stand (1,980 Yen), wide pouch (3,180 Yen), grip controller fit (5,980 Yen), medium pouch (2,990 Yen), and grip controller (6,480 Yen).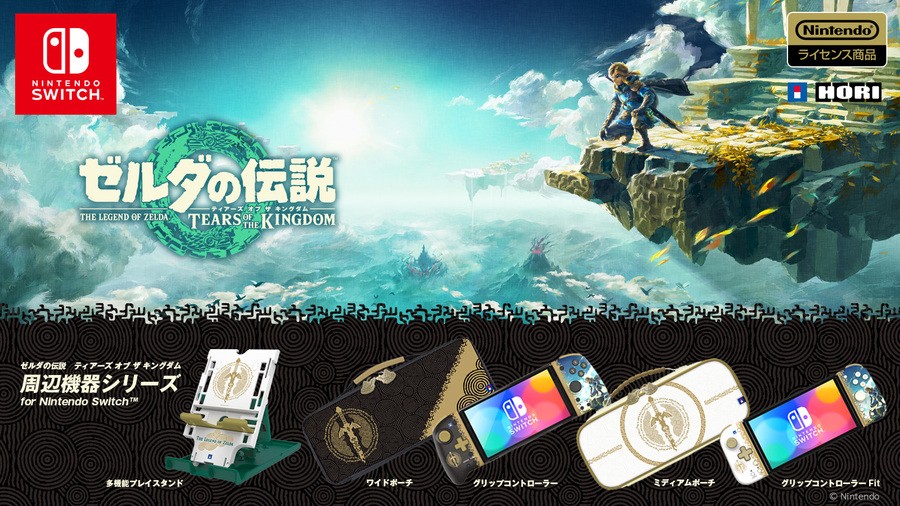 If you're looking for more Tears of the Kingdom products, Nintendo will also offer a collector's edition, amiibo, themed Switch OLED, a Pro controller and a carry case.