Runways are the lifelines that connect the sky to the ground, serving as gateways to exciting adventures and far-flung destinations. While many runways may appear like mundane pieces of asphalt, there are a select few that stand out for their awe-inspiring and breathtaking settings. From challenging terrains to stunning natural landscapes, these five runways around the world offer a truly unforgettable experience for both pilots and passengers.
5
Courchevel Altiport (CVF), France
For those looking for an adrenaline rush, Courchevel Altiport in the French Alps is a real gem. Located at an elevation of 6,558 feet (2,008 meters), this runway features a steep gradient of 18.6%. And at only 1,762 feet (537 meters) long, it requires highly skilled pilots to perform precise landings.
Surrounded by majestic mountain peaks and enchanting alpine scenery, the runway offers a thrilling experience for winter sports enthusiasts visiting the world-famous ski resort of Courchevel.
4
Barra Airport (BRR), Scotland
You've probably heard of Princess Juliana International Airport in Sint Maarten, where planes fly seemingly just feet over the heads of sunbathers. But have you ever heard of a beach runway?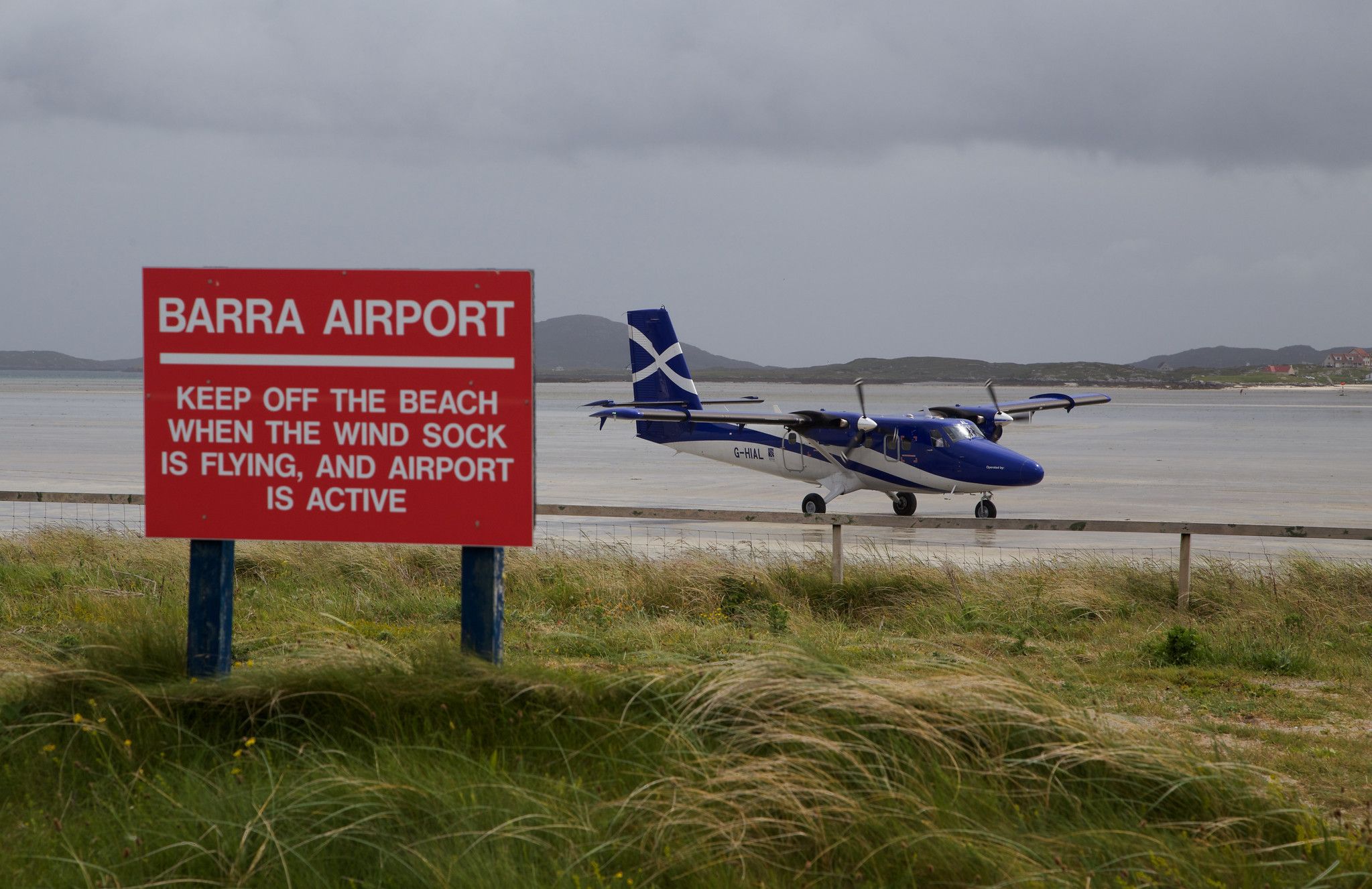 Barra Airport in Scotland's Outer Hebrides is notable for its unique beach runways. The three runways, marked by wooden posts, are on the sandy beach of Traigh Mhòr. During low tide, the runways become accessible, and pilots can land their planes directly on the beach – which means flight times depend on the tide. This unconventional airport, set against the backdrop of the rugged Scottish landscape, provides an extraordinary and unforgettable landing experience.
3
Juancho E. Yrausquin Airport (SAB), Saba, Caribbean
Juancho E. Yrausquin Airport, located on the small Dutch Caribbean island of Saba, boasts one of the shortest commercial runways in the world. At just 1,312 feet (400 meters) long, it is surrounded by steep cliffs and the vast expanse of the Caribbean Sea.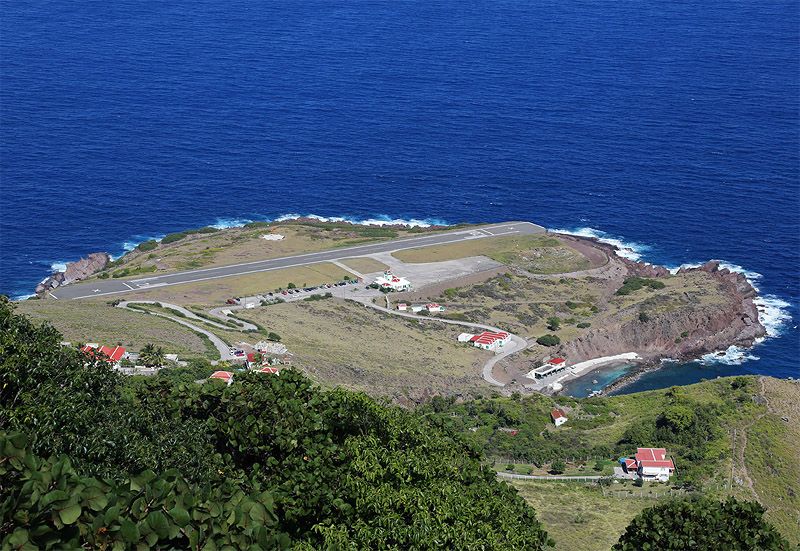 The challenging approach requires pilots to navigate a tight turn and descend quickly to land safely. This secluded and picturesque airport provides a thrilling experience for both pilots and passengers, offering breathtaking views of the island's lush vegetation and azure waters.
2
Gibraltar International Airport (GIB), Gibraltar
Gibraltar International Airport is known for its runway that intersects the main road into and out of Gibraltar. When an aircraft takes off or lands, traffic must stop, creating a spectacular sight for onlookers. In the past, this caused traffic delays as the road had to be closed more than 15 times a day.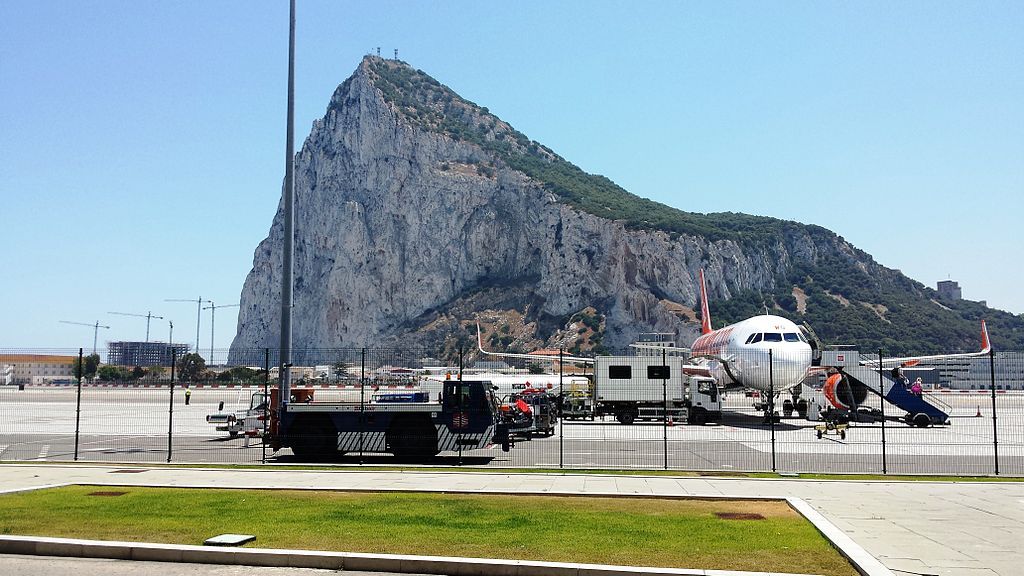 However, in March this year, a bypass tunnel was opened to the public, and vehicle access to the runway was closed. However, on the edge of the iconic Rock of Gibraltar, GIB offers a unique blend of spectacular views, strategic locations and unique adventures.
1
Tenzing-Hillary Airport (LUA), Nepal
This list would not be complete without mentioning the airport that has been called the most dangerous in the world. Located in the heart of the Himalayas, LUA in Nepal is known for its dramatic and adventurous runway. Serving as the gateway to the Everest region, this runway is at an altitude of 9,337 feet (2,846 meters) and is known for its short length and steep gradient.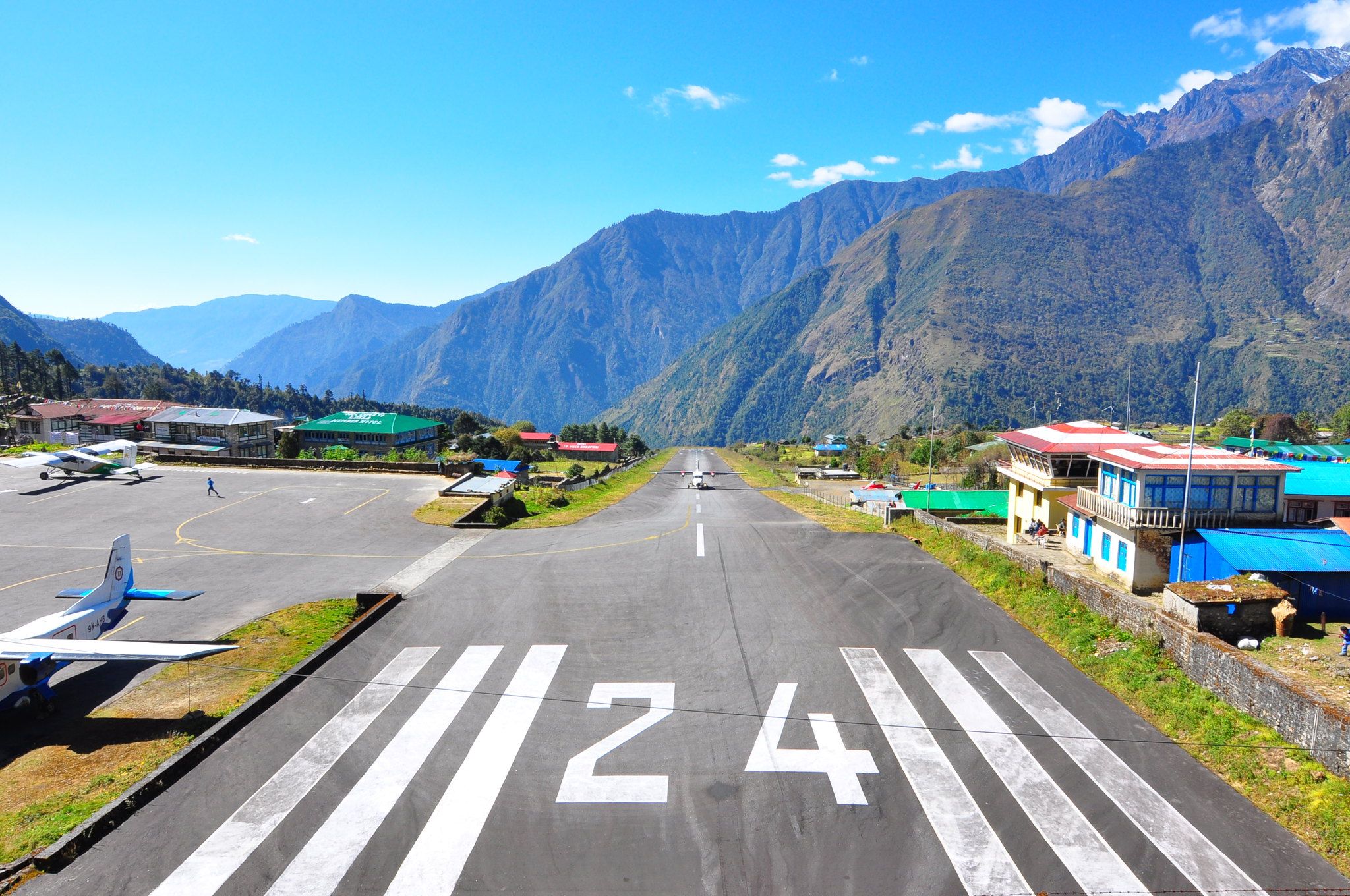 Surrounded by towering mountains, pilots face the challenge of navigating unpredictable weather and landing on an uphill runway. LUA is an important access point for trekkers and climbers embarking on a journey to Mount Everest, offering an exciting start to their Himalayan expedition.
Have you been to any of these airports? Let us know your experience in the comments!