EXCLUSIVE: The top Republican member of the New York state Senate criticized Democratic lawmakers for pushing a gas stove ban, saying it would raise prices and hurt consumers.
In an interview with Fox News Digital, New York Senate Minority Leader Rob Ortt criticized the policy, which he said is part of a broader energy policy that is driving employers and residents out of the state. He also said that federal Democratic lawmakers from New York — such as Sen. Chuck Schumer and Reps. Hakeem Jeffries and Alexandria Ocasio-Cortez — are largely driving state policy.
"I think it's ridiculous and I think the danger is that it's almost like a comedy and so people might take it, you know, maybe not as seriously as they should," Ortt told Fox News Digital . "It will increase people's utility rates in New York state, it will decrease energy reliability in New York state and it will do nothing to combat climate change."
"If we think that gas stoves are the cause of climate change – that's ridiculous," he added. "We're not going to stop the melting of the polar ice caps because my mom has to use an electric stove."
SOCIALISTS DEFEND DEM STATE CLIMATE BILL THAT MANDATES FOSSIL FUEL SHUTDOWN: 'WILL TRANSFORM NEW YORK'
Ortt's comments came as New York lawmakers and Democratic Gov. Kathy Hochul continues negotiations on a fiscal year 2024 budget package due March 31. The package is reportedly set to include a bill that would ban gas stoves and other natural gas-powered appliances that be installed in new buildings and new residential construction.
Although the exact language of the bill is unknown, New York Democrats have endorsed bans on natural gas-powered water heaters, furnaces, clothes dryers and stoves. And Hochul called for all new construction to be zero-emission starting in 2025 during his State of the State Address in January.
"I am proposing a plan to end the sale of any new fossil-fuel-powered heating equipment by 2030," she remarked. "We are taking these actions because climate change remains the greatest threat to our planet, and to our children and grandchildren."
CALIFORNIA'S GRID IS EVOLVING AS LEADERS HELP RENEWABLES, ELECTRIC VEHICLES, EXPERTS SAY
In 2021, about 60% of all New York households relied on natural gas for heating while another 20% used heating oil, according to the Energy Information Administration. Additionally, only 14% of households in the state are heated by electricity, most of which is generated by natural gas power plants.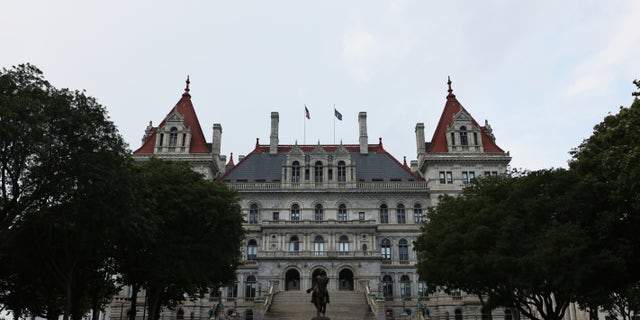 Ortt noted that state Democrats have pursued a broader climate agenda that extends beyond gas stoves.
"It's bigger than gas stoves," Ortt continued. "It's an attack on energy diversification, it's an attack on working people who pay utility rates. It's going to raise their rates, it's going to drive employers out, it's going to drive out people out of state. And we're going to a no-show environment for it."
"All we have is fewer people living here, higher taxes, less energy reliability," he said. "Our policy here in New York for a long time has been to export jobs and import energy. That's New York's energy policy. And, obviously, it's been bad."
NEW SWEEPING ANALYSIS DEBUNKS REPORTS BLAME GAS STOVES FOR RESPIRATORY DISEASE
If the state passes gas stove ban legislation, it will be the first state to take such drastic action. Some Democratic-led cities including New York City have enacted gas appliance restrictions while some states like California have addressed the issue through revised building codes.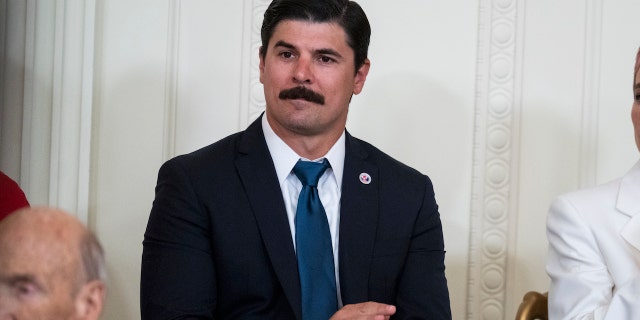 The federal Consumer Product Safety Commission is currently accepting public feedback on the health effects of gas stoves, but has denied that it intends to ban the appliance. A member of the commission said in January that he would not rule out a federal ban, prompting an outcry from Republicans and ultimately forcing the White House to say it would not support such action.
CLICK HERE TO GET THE FOX NEWS APP
"There are climate alarmists out there — certainly here in New York and in Albany, and in Washington, DC," Ortt told Fox News Digital. "I think we need to get back as Republicans and people across the country to say we can have a responsible energy policy and one that is environmentally responsible and one that is responsible from a state management perspective."
"When you're in an emergency, there's no bad energy you don't want to have. Whether it's nuclear, natural gas, wind, solar, electric, you want as diversified a strategy as possible. That's going to reduce costs and that's going to keep on reliability and it's going to keep people safe and keep people here in New York and keep companies investing in New York."
Ortt added that New York residents can expect a final budget based on the status of negotiations. He said energy policy is one factor in the delay, but the main holdup is criminal justice and public safety issues.