A Manhattan grand jury wrapped up its proceedings Monday afternoon without a vote in the case against former President Trump, two sources told Fox News.
The secret grand jury reconvened Monday in New York City after its proceedings related to Manhattan District Attorney Alvin Bragg's investigation into Trump were canceled twice last week.
TRUMP SAYS MANHATTAN DA BRAGG 'CASE IS DROPPED' AGAINST HIM: 'FAKE CASE'
Two sources told Fox News on Monday afternoon that the grand jury heard from one witness, David Pecker. Pecker, who previously testified to a grand jury as part of this case, served as president of the National Enquirer's parent company, American Media Inc.
Bragg is investigating a $130,000 hush-money payment made by then-Trump lawyer Michael Cohen to adult film actress Stormy Daniels, whose legal name is Stephanie Clifford. That payment was made in the weeks before the 2016 presidential election in exchange for her silence about an alleged sexual encounter with Trump in 2006.
Cohen said Trump directed the payments. Cohen paid Daniels $130,000 through his own company and was later reimbursed by Trump's company, which logged the payments as "legal expenses."
Trump has repeatedly denied wrongdoing regarding the payments made to Daniels, and has repeatedly said the payments were "not a campaign violation" but rather a "simple private transaction."
Cohen's reimbursement for Daniels' payment was "made by the Trump Organization" for "tax purposes," according to federal prosecutors who filed criminal charges in 2018 against Cohen over the payments.
Federal prosecutors in the US Attorney's Office for the Southern District of New York opted out of charging Trump in connection with the Daniel payment in 2019, even though Cohen implicated him as part of his plea deal. The Federal Election Commission also dropped its investigation into the matter in 2021.
The grand jury is scheduled to meet again on Wednesday, but it is unclear if they will meet in connection with the Trump investigation.
COMER WARNS HE MUST TAKE THE TRUTH AFTER KILL IN HIS TERRITORY DURING TRUMP PROBE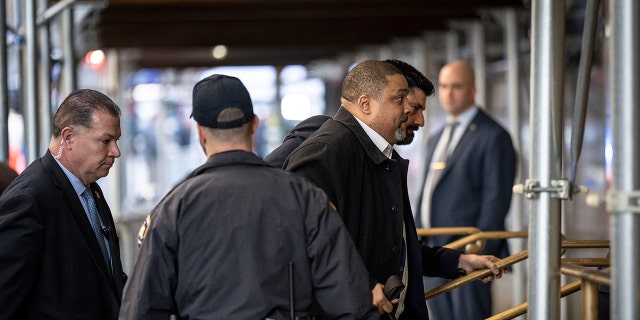 Over the weekend, Trump suggested that the case against him had been dropped.
"I think they've dropped the case," Trump told reporters aboard his plane after appearing at his first 2024 campaign rally in Waco, Texas.
"This is a bogus case," he said. "Some fake cases, they have absolutely nothing."
When asked for comment about Trump's claim that the case had been dropped, Trump campaign spokesman Steven Cheung told Fox News Digital: "It was dropped because everybody knew it was a partisan witch-hunt by a radical, leftist DA who sought to turn the justice System into a political weapon to influence an election."
Meanwhile, Bragg criticized House Republicans who called on him to testify on Capitol Hill about the investigation.
"We review cases in our jurisdiction based on the facts, the law, and the evidence. It is inappropriate for Congress to interfere with pending local investigations," the Manhattan District Attorney's Office said in a statement.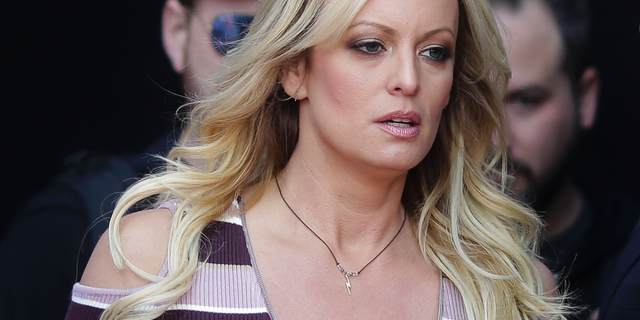 The office told Fox News Digital that Bragg stands by his previous promise to publicly announce the end of the investigation, "if we complete our work without bringing charges, or moving forward with an indictment."
TIED TO TRUMP: NEW YORK DA'S ACTIONS HAVE SOME REPUBLICANS RALLYING WITH THE FORMER PRESIDENT
When Bragg took over as district attorney in January 2022, he stopped pursuing charges against Trump and suspended the investigation "indefinitely," according to one of the top prosecutors who resigned from the office in protest.
Prosecutors Mark Pomerantz and Carey Dunne, who led the investigation under former DA Cyrus Vance, submitted their resignations after Bragg began to have doubts about pursuing the case against Trump.
The Manhattan DA's investigation into Trump began in 2019 by former District Attorney Cyrus Vance. The investigation focused on possible bank, insurance and tax fraud. The case initially involved the financial dealings of Trump's Manhattan properties, including his flagship Fifth Avenue building, Trump Tower, and the valuation of his 213-acre estate Seven Springs in Westchester.
CLICK HERE TO GET THE FOX NEWS APP
The investigation last year led to tax fraud charges against the Trump Organization and its chief financial officer, Allen Weisselberg.
Grand jury deliberations and votes are secret proceedings, and an indictment usually remains under seal until an arraignment.
Jessica Chasmar of Fox News contributed to this report.