New York State Supreme Court Justice Juan Merchan is presiding over the grand jury for Manhattan District Attorney Alvin Bragg's investigation into former President Trump and will take over the case if an indictment is handed down, a court source told Fox News.
Merchan is the judge overseeing the case and trial of the Trump Organization and its former CFO, Allen Weisselberg. Merchan is also the judge presiding over the fraud case against Steve Bannon related to the "We Build the Wall" organization.
Merchan ultimately sentenced Weisselberg to five months in prison last year, and ordered Trump's companies to pay $1.6 million in fines, the maximum amount under New York state law.
The grand jury was initially expected to convene Wednesday afternoon. However, sources told Fox News that is no longer the case, though one source said the grand jury was "on standby" for Thursday.
MCCARTHY DEMANDS TRUMP INDICTMENT PROTESTS: 'WE WANT KALMNES'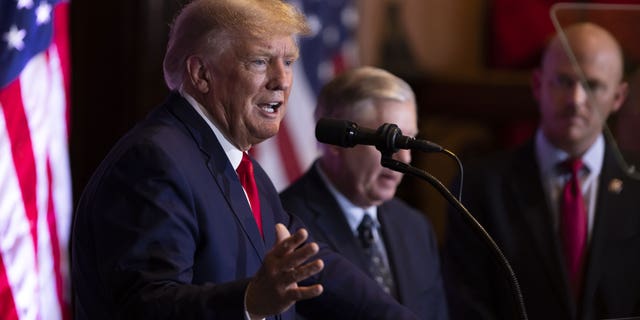 New York City law enforcement met Monday to discuss the logistics of a potential indictment of Trump. While an indictment is not certain, Trump himself has called on his supporters to "protest" and "take back our country," should he be arrested.
The NYPD and US Capitol Police have begun taking precautions in anticipation of potential protests. NYPD officers were ordered to be in uniform and on standby throughout Tuesday, the day Trump first predicted he would be arrested.
The USCP has also set up barricades at key points around the US Capitol and is calling for more manpower. The organization clarified that it is not aware of any specific threat, however, and is only acting out of an abundance of caution.
TRUMP TARGETED: A LOOK AT PROBES INCLUDING THE FORMER PRESIDENT; FROM STORMY DANIELS TO RUSSIA TO MAR-A-LAGO
So far, few of Trump's supporters have heeded his call to "PROTEST, PROTEST, PROTEST," and "take back our country." Only a few showed up outside Bragg's office Tuesday, and they were overtaken by demonstrators calling for Trump's impeachment.
"I wish more people had shown up," Trump supporter Philippe Lejeune, who was at the protest, told Politico.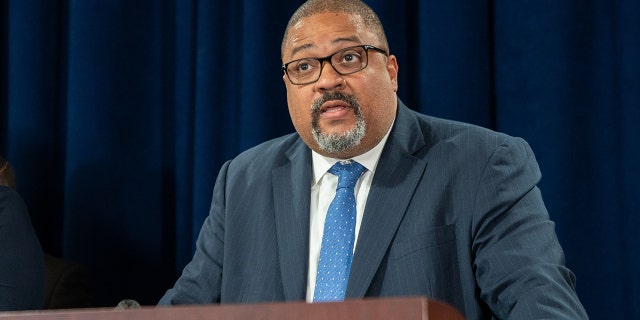 CLICK HERE TO GET THE FOX NEWS APP
Trump would be the first former president in US history to face criminal charges if he is indicted.
Bragg's investigation is just one of three Trump is facing. Special Counsel Jack Smith is investigating the former president's alleged mishandling of classified documents at Mar-a-Lago, and Georgia prosecutors are investigating Trump's efforts to overturn the 2020 election results in their state .
Brooke Singman of Fox News contributed to this report.